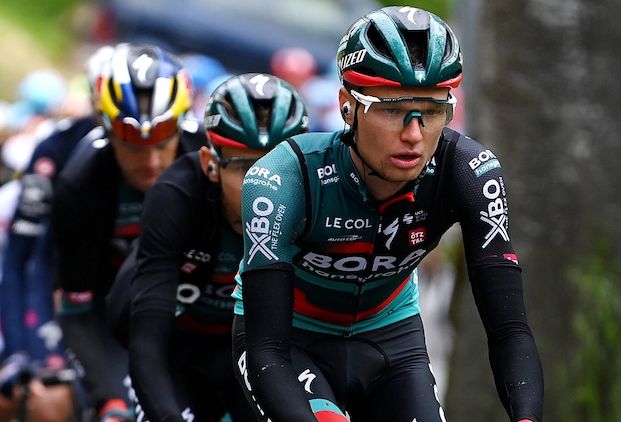 Aleksandr Vlasov has joined the long list of riders to abandon the Giro d'Italia during stage 10. 
Before the start of the 10th stage, Vlasov felt slightly unwell, reports Bora-hansgrohe. On the first climb of the day he complained of empty legs, first dropping back and later abandoning the race.
"Aleks didn't feel 100% before the stage, but we weren't particularly worried then," said , Sports Director Enrico Gasparotto.
"After a few kilometres he was left behind and complained that he had no strength in his legs. It was clear then that he would not be able to finish the stage. In general, the conditions were on the limit today, with only four degrees plus rain on the first climb".
"There were also discussions of neutralising the stage, but when the race organiser gave the green light, it then became a tough race. It was a hard fight for the group and when Bahrain attacked on the descent, it was chaos. Ineos had Sivakov in front, but he crashed, so they pushed the pace behind him and the peloton splintered. In the end, Lenni and Patrick were at the front, and they both made a very good impression."