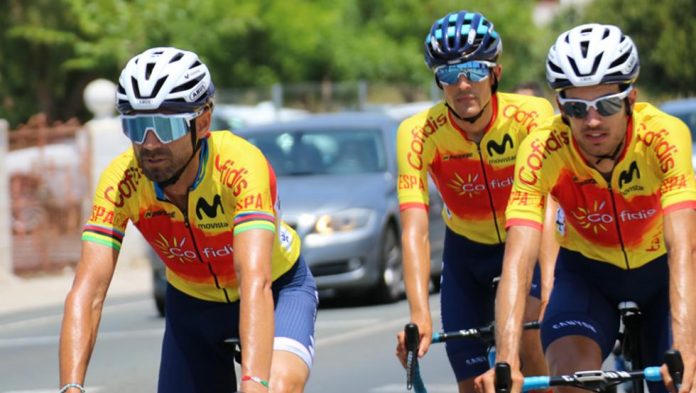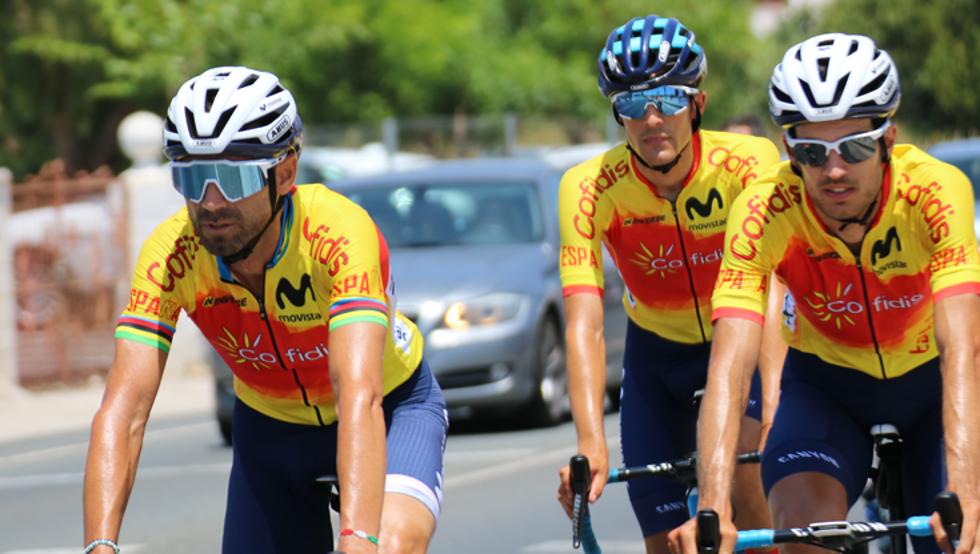 Alejandro Valverde says he feels he has plenty more to give to cycling even if he turned 40 in April.
"I feel good, I have desire and enthusiasm," Valverde says. "I am 40 years old, but I'm very young in my head and we are going to do what we can on the calendar as best we can."
"After hitting the road for a month I have been training normally. I do not think there will be big differences," Valverde said when asked if there will be a "two-speed peloton".
"We will all be very similar. If the Tour had started 20 days after confinement, surely there would have been two speeds. We may even see him in the first few races, a little, but not on the Tour."
"Training with Valverde is brutal," said Fernando Barceló. "I'd never done it before and I think age is just a number for him, as he dropped us four or five times. You're asking him about his age but that seems crazy. I think we'll see Valverde around for a while yet."
When asked whether he'd choose a second world championship title or Olympic Gold, Valverde said: "I have already been a world champion, but it is always a pleasure to be one more than once. I have never been an Olympic champion, so I would still choose it, but I don't know."
After the Tour, the Spaniard targets a second world title but after those races he has to chose between the Ardennes classics and the Vuelta.
"You have to hold form for a long time," he said. "We will finish the Tour, we will do our best at the world championships, and then we will see if I focus 100 percent on Liège, or if I rest a bit thinking about the Vuelta. We will see how we do it."
"I continue with the idea of ​​finishing this year, passing the next and then I will evaluate. I have it in my head. I feel empowered to give more to cycling."