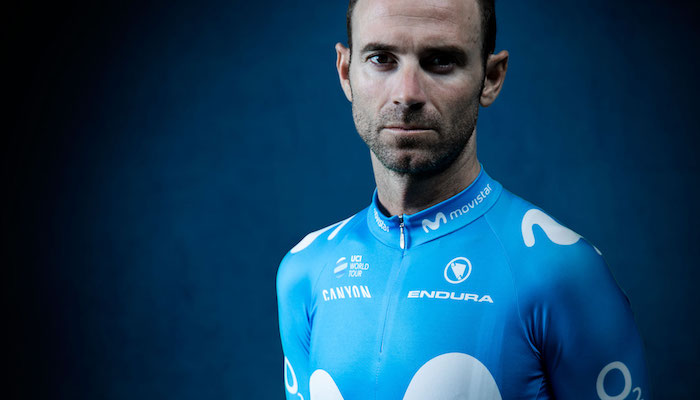 Alejandro Valverde saw his career nearly end in the opening-day time trial at the Tour de France last summer but the 37-year-old will be able to resume racing at the end of January at Mallorca Challenge.
"A few months ago, I had doubts that I could be at the same level as before. Today I do not," Valverde said. "I did some hard efforts, and the knee was completely perfect. I am ready to race, and win."
"I'll do a couple of days in Mallorca, then Valencia, Murcia, Abu Dhabi or Andalucia – in principle, I'm not doing Andalucia, but I'm hoping I will go in the end, because I like it a lot,"
"I'm feeling fine, but you never know until you race," Valverde said. "I trained hard this winter to see what my maximum peak of form could be and I deliberately eased back afterwards. Although I'm coming back up again, I'm not as good as I was this winter yet. But that's the plan, I didn't want to be in 100 per cent condition so early in the season."
"I really liked the Giro d'Italia but the way the team has planned out the year means that I'm going to be in the Tour de France and Vuelta a España," Valverde said.