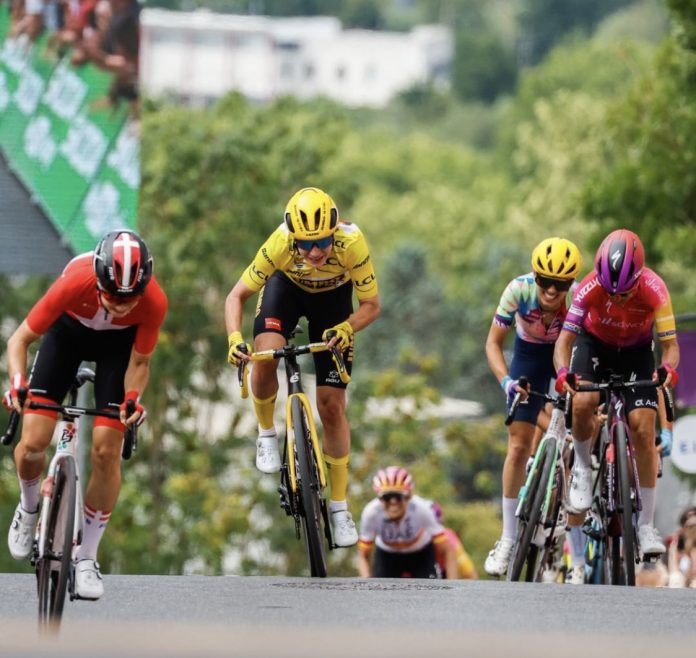 The final stage of The 2022 Tour de France femmes at the Super Planche de Belles Filles will be more mythical but more easier to predict than today's.
Indeed, after today's we will have an indication of who the best climber is and the strongest woman in the race.
Stage 7 preview
A gentle start before tackling three of the toughest passes in the Vosges (Petit Ballon, Platzerwasel, Grand Ballon), which come one after another and should establish a very clear hierarchy.
Rather than descending again after the final climb, the route will follow the ridge line towards the Markstein, where a great climber will be crowned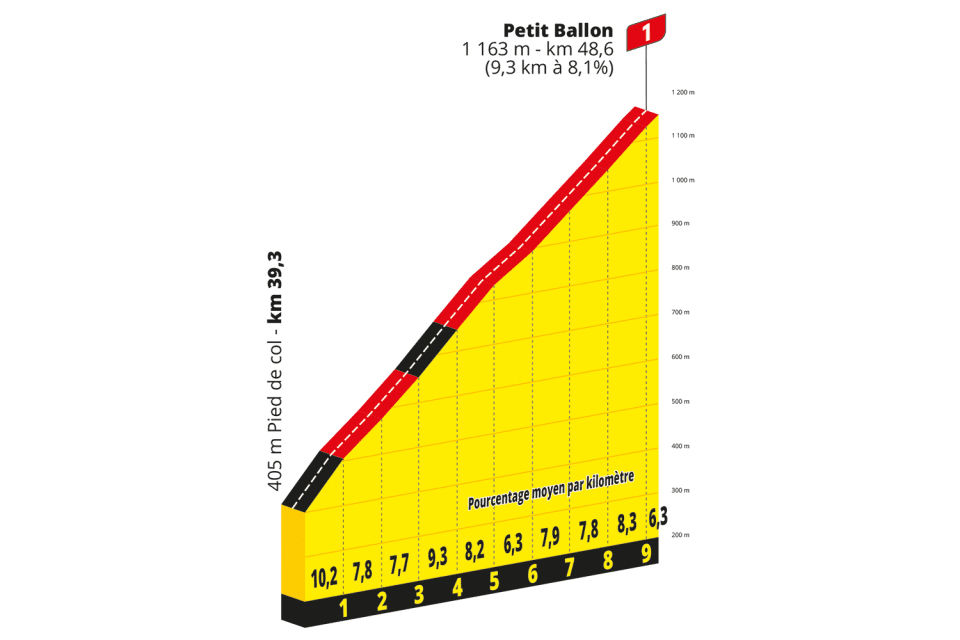 The first 2 climbs will be the objective of the likes of Anna Henderson or any other challenger for the Maillot à Pois.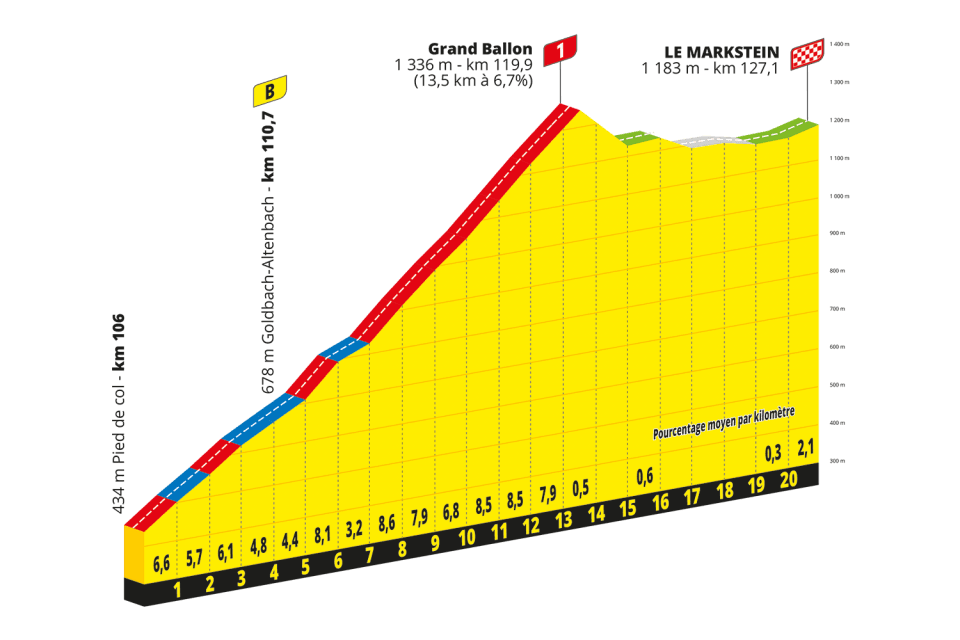 The final climb also has the Bonus sprint point on its earliest slope.
Stage 7 predictions
★☆☆☆☆ Cecile Ludwig 
The talent is here and if she confirms he return to form. It will be impossible to beat her
★★☆☆☆ Elisa Long Borghini
She is an excellent climber but she always seem to be lacking a little more something to be the best. She has worked very hard and is aiming for GC. A thing is for sure: Never rule out a confident Italian!
★★★☆☆ Mavi Garcia Canēlllas
One if not the best pure climber in the peloton. She will absolutely feasting today if she has recovered from her earlier crashes
★★★★☆ Annemiek Van Vleuten 
She has been sick lately and was on the back foot on Stage 3. However an Annemiek Van Vleuten, even not at 100% can beat her opponents once her beast mode is activated.
★★★★★ Katarzyna Niewadoma
The polish superstar has been aggressive and explosive at all moment in this race. She looks hungry, well motivated and definitely the most comfortable in the lumpy final of stage 3.
Tour de France Femmes 2022 – stage 7 (Sélestat – Le Markstein 127.1km) LIVE STREAM: Saturday, 30 July, starts at 15:00pm Central Europe, 09:00am U.S. Eastern
An exclusive post for Cycling Today by A LeadOut