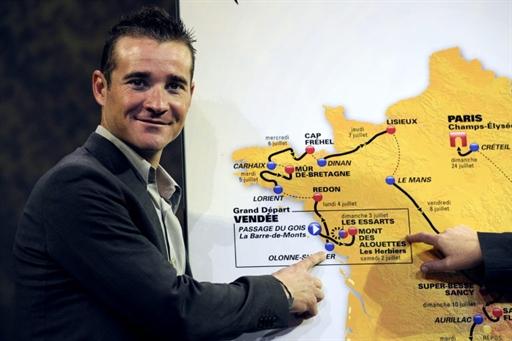 The 2018 Tour de France will start from Vendée on Sunday, June 30.
The announcement was made by race director Christian Prudhomme of the ASO (Amaury Sport Organization) at half-time of the rugby match between France and Scotland on Sunday.
The Pays de la Loire region hosted the Tour de France on its very first edition. It was via the Vendée that the pack entered the region in 1903 on the Bordeaux-Nantes stage, destined to become a classic on the routes of the era in which the Tour de France emerged.
Since this time, the cities and towns of the Pays de la Loire region have welcomed the Grand Départ nine times, five of which have set out from the Vendée. In 2018, the riders will once again gather in this cycling-crazy part of the country to tackle the 105th edition of the Tour de France.
The Grand Départs of the Tour de France hosted by the Pays de la Loire region:
1957: Nantes
1967: Angers
1972: Angers
1976: Saint-Jean-de-Monts
1988: Pornichet
1993: Puy-du-Fou
1999: Puy-du-Fou
2005: Fromentine
2011: Passage du Gois