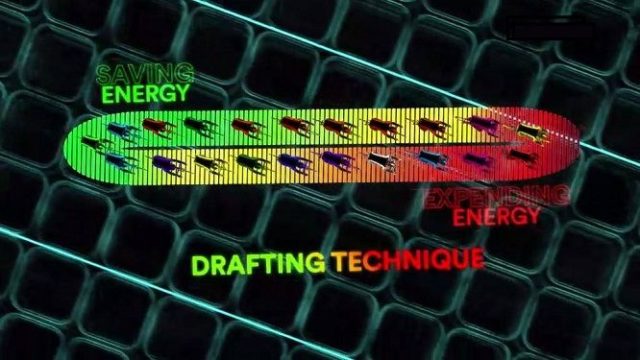 Cycling racing is a tactical game. Riding behind somebody, in their slipstream, saves you energy, while riding at the front of the group gets you fully exposed to the wind, requiring you to work harder. Cleverly combining the two is a very valuable skill.
When strong crosswinds start to buffet the road, positioning becomes even more important. In addition, as the road winds left and right, wind direction can change, requiring you to readjust your place in the group.
Ever wanted to know the exact science behind an echelon? Take a look at this video.