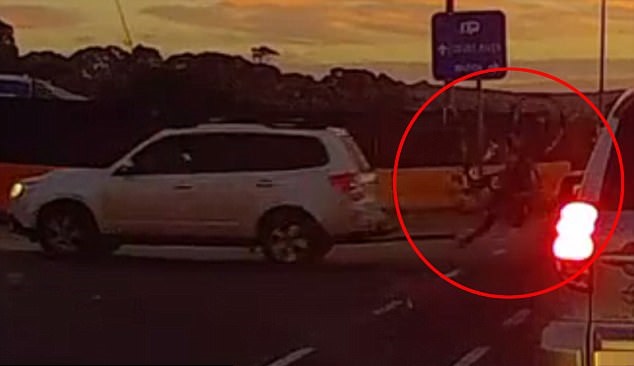 Footage of a cyclist being hit by a turning car has sparked a heated debate over who was in the wrong.
The video, which was taken in Bedford Park on the outskirts of Adelaide, Australia, shows gridlocked traffic on Main South Road when the cyclist is seen overtaking cars on the inside lane. But as he entered the intersection, a white car turned straight into his path resulting in a scary collision.
The cyclist escaped without any serious injuries, but the video has divided the internet, with hundreds claiming the cyclist was at fault.