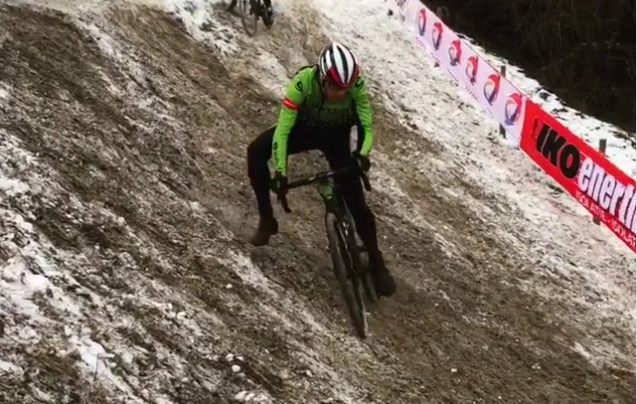 This weekend sees the climax of the 2016-2017 cyclocross season in Bieles, Luxembourg with the UCI World Championships. The weekend will be the setting for another great battle between dynamos Wout van Aert and Mathieu van der Poel.
The course features a frozen, slippery off-camber section that's proving in pre-ride to be a critical course element that can make or break a race, or a body.
At the moment the cold snap and attendant frozen ground has led to a host of crashes in practice and forced revisions to the course to make progress across some off camber sections easier.
A little first impression of @BIELES2017 #cxworlds ? pic.twitter.com/RMNd60Yf80

— Eli Iserbyt (@IserbytEli) 26 ianuarie 2017
After seeing many riders crash, including Women's favorite Marianne Vos, organizers have decided to modify the course, widening the off-camber section and allowing for a less-cambered approach.
Course designer Adri van der Poel, father of Elite Men's favorite Mathieu, was not delighted by the change and would have preferred to wait to see what the conditions would be on Saturday.