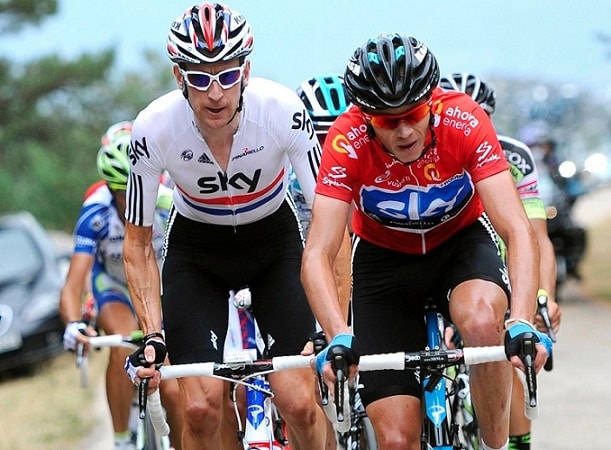 Many have questioned Chris Froome's meteoric rise through the ranks, with the Brit coming almost out of nowhere to finish 2nd in the 2011 Vuelta a Espana.
In a interview with Paul Kimmage, Daniel Martin explained how he advised Jonathan Vaughters not to sign Chris Froome in 2011.
The Team Sky rider finished 85th overall in the 2011 Tour of Poland, a few weeks before claiming a podium spot at the Vuelta.
"Funny enough, I remember JV (Vaughters) called me after that Tour of Poland", said Daniel Martin. "(Vaughters) said, 'Look, I've been offered this Chris Froome fella for next year. What do you think?' And I kind of went (exhales) "Phhhh! He's a really nice guy but . . ."
"I hadn't talked to him a lot. I had met him a couple of times when I was an under 23″, added Martin. "We're a similar age, and I knew Geraint (Thomas) and Daryl (Impey) had raced with him at Barloworld.
"And then, yeah, that Vuelta. It was a real case of 'Wow! Where did that come from?'".