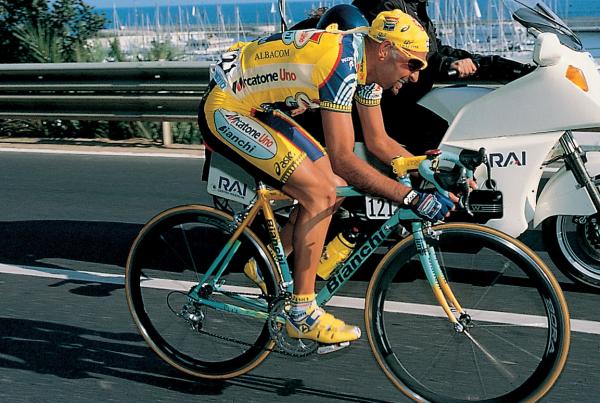 To celebrate the 20th anniversary of the late Marco Pantani's 1998 Tour de France/Giro d'Italia double victory, Bianchi has issued a limited edition version of its Specialissma road bike.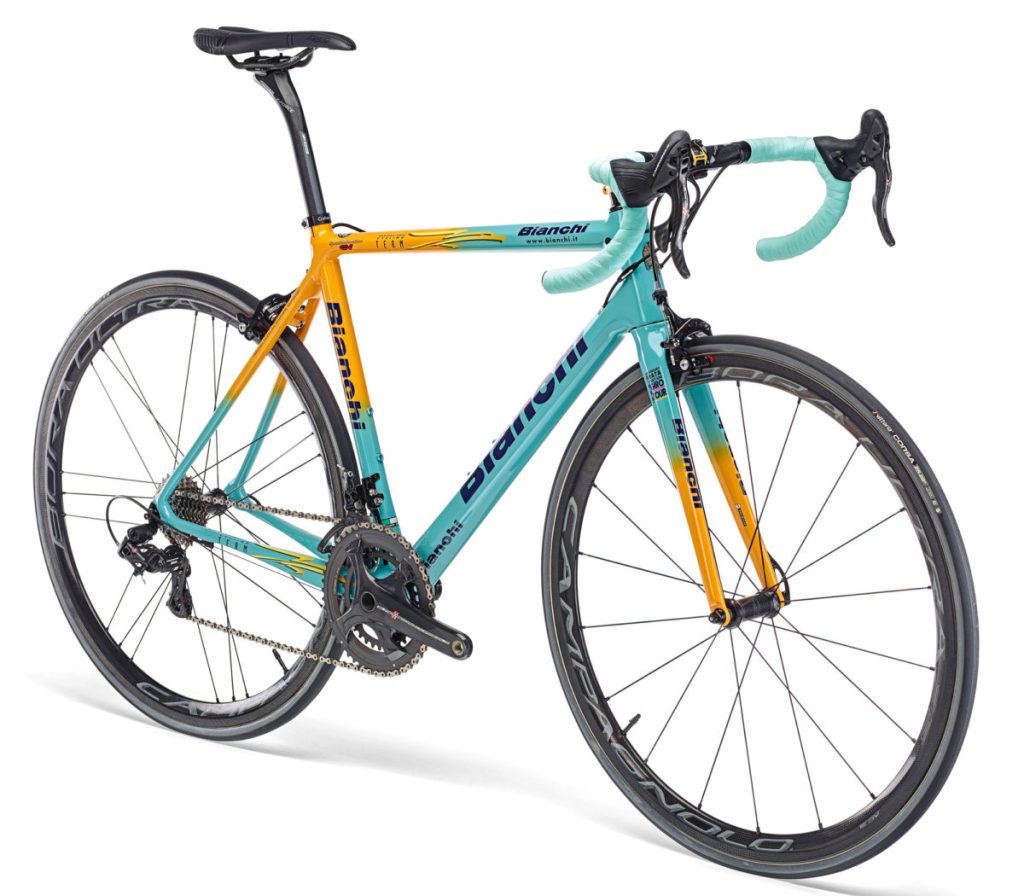 It was a light alloy Bianchi MegaPro XC bike that Pantani rode to victory in both the Giro d'Italia and Tour de France in the spring and summer of 1998 but now you can get a modern Countervail-equipped carbon road bike in those same 1998 colors.
The bike is built with light components to compliment the frame, with a Campagnolo Super Record mechanical groupset, Bora Ultra 35 tubular wheels and a gold FSA K-Force carbon stem.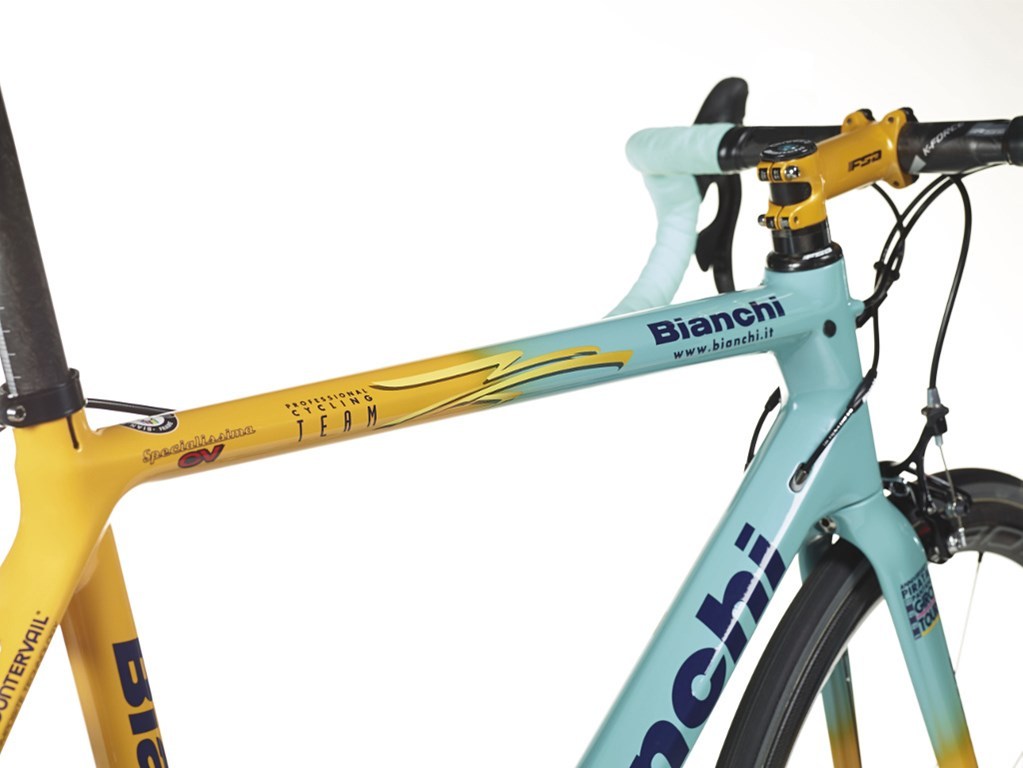 Bianchi has yet to announce exact pricing or availability, but rest assured Pantani fans will flock to get their hands on one.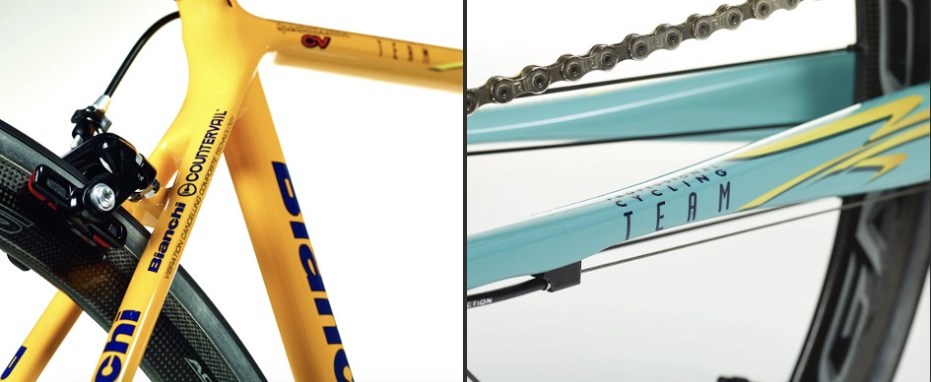 The historic edition of the Bianchi Specialissima is exquisitely finished in exactly the same livery as the 1998 Bianchi MegaPro XL ridden by Il Pirata on his incredible double achievement.
The frame and fork are meticulously hand painted in Italy by dedicated artisans. Even the famous Bianchi eagle head badge on the Specialissima's head tube is a faithful recreation of the one that adorned Pantani's double Grand Tour winning bike.