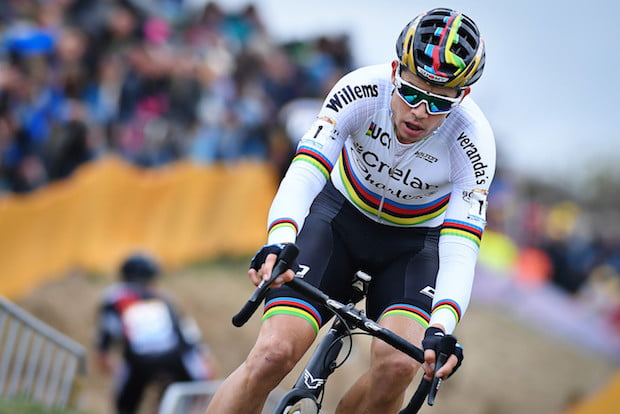 Wout van Aert has been ordered to pay his former team €662,000 in severance after being found guilty of a breach of contract.
The Belgian rider broke his contract on 17 September 2018 with Sniper Cycling BVBA, team which was run by Nick Nuyens.
Nuyens demanded compensation of €1.1m, but Van Aert was acquitted on 26 November 2019 at the labor court in Mechelen.
The court in Mechelen ruled that there were indeed urgent reasons for dismissal for Van Aert, as a result of which the cyclist was acquitted. However, Nuyens could still appeal to the Labor Court in Antwerp. He did that successfully. The termination of the employment contract was declared unfounded.
The court ruled that the termination of the employment contract was unjustified for urgent reasons and that Van Aert must pay compensation to his former employer. That sum has been set at 662,000 euros. Van Aert, riding for Jumbo-Visma since 2019, also has to pay the legal costs.
"The interpretation of the court deviates 180 degrees from the judgment of the labor court," said Van Aert's lawyer, Walter Van Steenbrugge. "It is not nice for us to see that the position of the labor court in Mechelen that was very favorable to us and that was put on paper very clearly, is now completely nullified."