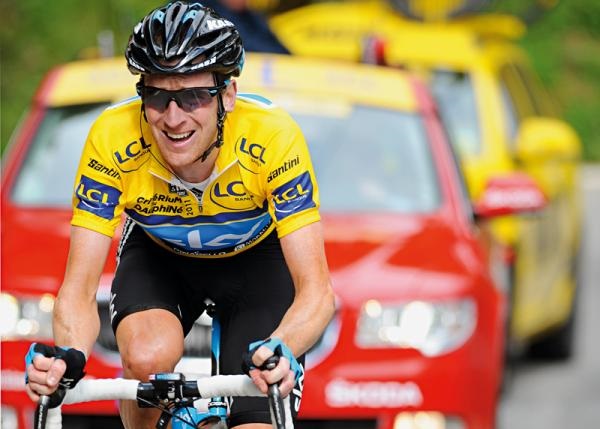 (Reuters) – Bradley Wiggins was back in a velodrome but not on two wheels as his competitive rowing debut ended in disappointment on Saturday.
Wiggins, the five-times Olympic cycling champion who is considering a switch to rowing with an eye on Tokyo 2020, finished 21st in the British Indoor Rowing Championships.
Seated on an ergometer the bearded 37-year-old took on some of Britain's best rowers in the elite 2-kilometre race at the London Velodrome but trailed home in six minutes 22.5 seconds.
Adam Neill, part of Britain's rowing team, won in five minutes 48.2 seconds.
Wiggins, the first Briton to win the Tour de France in 2012, had his rhythm broken early on when he thought he had false-started and shook his head in disappointment as he walked off.
"Upon hearing a call in the background, I thought the race had false started," Wiggins said on Twitter.
"Fantastic experience racing with everyone, I will come back 12 months stronger next year."
Two-times Olympic rowing champion James Cracknell, who is mentoring Wiggins in his new venture, said he expected his charge to continue in his quest despite failing to get close to the six minute five seconds target he had set himself.
"The first thing I will say is don't stop," Cracknell told reporters. "Bradley knows how to race. His rhythm looked very good. He will have to look at what point he was red-lining.
"He has set himself a target and like anyone who sets a target you either come back stronger or go away and I think I know what camp he is in. He will come back.
"He doesn't want to go out on failing and he will want to come back and do it better."
No Olympic cyclist has ever made the transition to rowing at the highest level, but Wiggins has received plenty of support from Britain's oarsmen, including Neill.
"I think it's really interesting and he's obviously an unbelievable sportsman," Neill said. "Some people might say it's impossible but it's Bradley Wiggins so what is impossible for that guy, he won the Tour de France.
"When he sets his mind to something he doesn't let things get in his way. He still has to learn about rowing on the water, but I don't see any reason he can't give it a go.
"This was his first 2km. He has a way to go but his improvement curve will be high. He should not be too disappointed because if he did it again next week I imagine he would go faster."