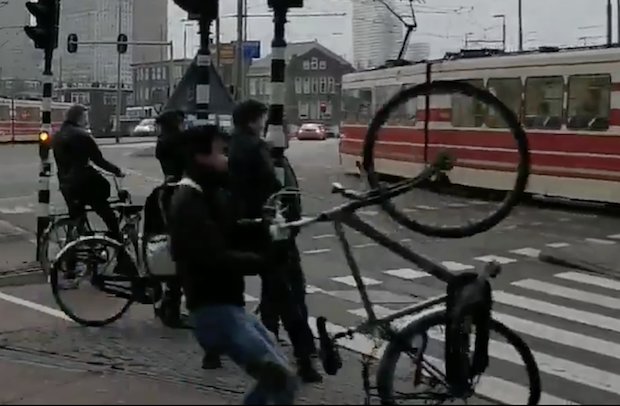 The Netherlands has been hit by a fierce storm and this cyclist had a tough time completing his commute in the windy weather.  
He was filmed wrestling with his bike as the wind tries desperately to blow the bike and the rider into the road.
BREAKING VIDEO: A windstorm in the Netherlands with wind gusts of up to 140 km/h is currently blowing people over in the streets of The Hague.
Video: @arnoutvos pic.twitter.com/1tps2ANJKI

— BNL NEWS (@BreakingNLive) January 18, 2018
Another cyclist was spotted in Rosmalen struggling to combat the harsh storm that hit the area today.