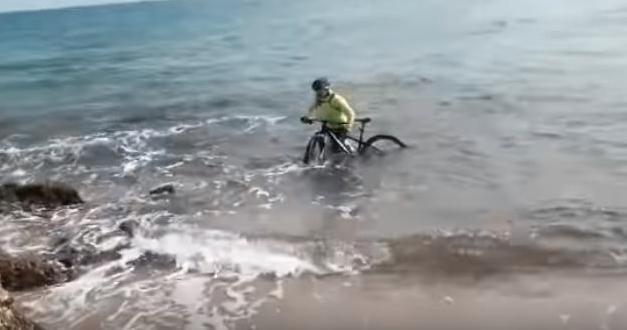 An Italian cyclist waded into the sea with his bike to try and avoid a €400 fine amid coronavirus lockdown. 
The man went into the sea after being approached by authorities on Otranto beach in Italy's southern Apulia region, according to local news.
"I've done nothing wrong", he protested s the police officer attempts to persuade him to get out of the water so he could be identified. However, the officer stood firm and the man was eventually fined.