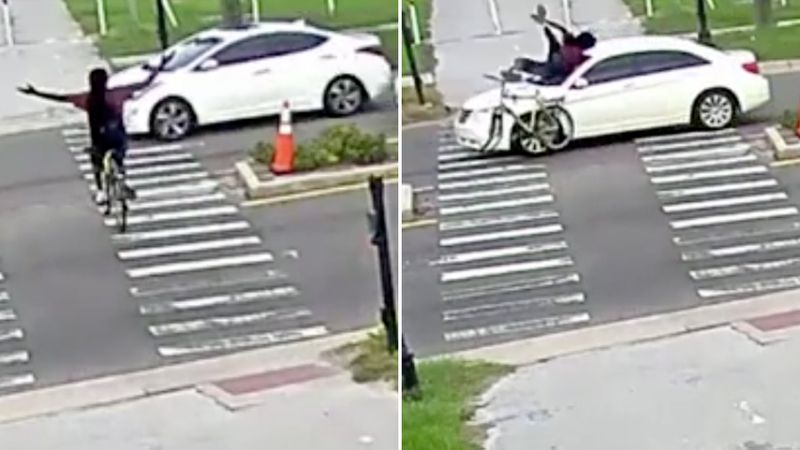 Footage showing a cyclist raising his arms in disbelief before being run down on a pedestrian crossing has been released by police.
The cyclist threw his arms up in the air as he rode onto the crossing, apparently in protest that the approaching drivers were not slowing down.
The driver did stop his vehicle but only to move the bicycle out of the street so that he could flee the scene.
So, who's at fault here? 🙈 pic.twitter.com/MVVduSqZkl

— Cycling Today (@CyclingTodayEn) November 17, 2019
The cyclist suffered broken bones but his injuries are said to be not life-threatening, police shared on a press release.