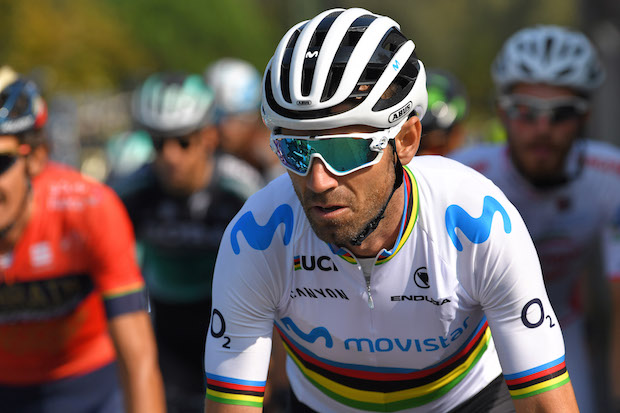 Alejandro Valverde will race next year's Tour de France in preparation for the Tokyo Olympics, Marca reports.
Eusebio Unzué has said the Tour isn't the "ideal preparation" for a rider hoping to claim a gold medal on Japanese roads, but that he doesn't think it will pose a problem for his former world champion.
"Probably the 21 days of the Tour are not the ideal preparation," Unzué said, "because those who finish the Tour will do so on Sunday at 9pm, which will be the next day in Tokyo. As soon they arrive in Tokyo on Tuesday, they won't have time to adapt to the time difference or temperature. Although with Alejandro I don't think this will be a problem."
The 2020 Tour de France will take place from June 27 to July 19, while the Olympics in Tokyo begins on July 24 and the road race will be held the day after the opening ceremony.
The Tokyo road race route will feature the backdrop of Mount Fuji and will climb the lower slopes of Japan's highest mountain.