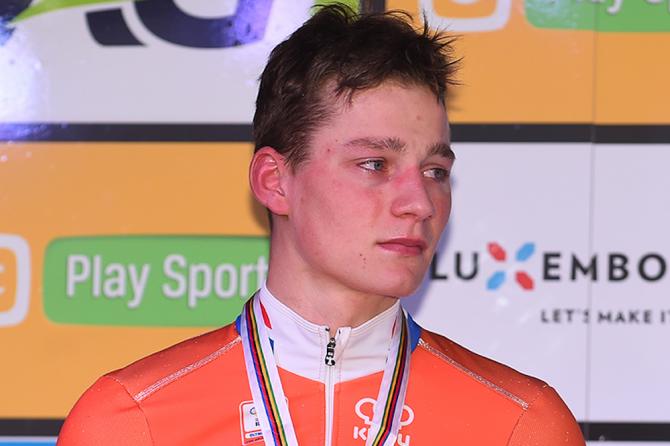 Mathieu van der Poel was in tears after finishing second to rival Wout van Aert at the UCI Cyclocross World Championships in Luxembourg.
The 22-year-old Dutchmanhad been dominating the race until a puncture late in the race left him unable to respond to van Aert's acceleration.
"This is the biggest disappointment since I started cycling," said Van der Poel. ""I could not defend my chances here. I had four punctures and the last time it was too much. The first three punctures I could handle."
"When I was on the wheel of Wout I had extra confidence, but the last puncture came at the wrong time, too far from the pit and I lost too much time.
"It also cost me energy. I tried to come back, you never know if Wout will have bad luck, but I knew I was racing for a second place and silver. I am very disappointed."
However, Van der Poel does not think the race was decided by tire choices: "It's not because other riders make a certain choice. I stuck to my own plan and continued the whole year on those tires. I'm not going to suddenly race with different tires at the World Championship."