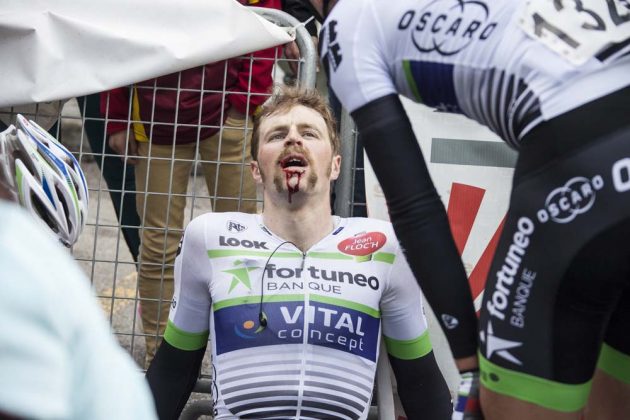 Dan McLay (Fortuneo-Vital Concept) won the final race of the Challenge Mallorca series yesterday but finished the night in hospital after crashing into a photographer.
Moments after the Fortuneo-Vital Concept sprinter crossed the finish line, he crashed into a photographer and was admitted to hospital with cuts to his lips and missing teeth.
La llegada de hoy en la Challenge de Mallorca. Qué vergüenza. pic.twitter.com/Vm4TMWj37A

— Sergio (@Ciclismo2005) 29 ianuarie 2017
"I saw the photographer, I expected him to move but he kept looking in his camera. I could not shift right because there were riders. I wanted to get around him, and at that point he got up and we collided. I still didn't know if I'd won. It was my teammates who told me after the fall."
"I would like to say that the photographer has personally apologised to me, and I accept this and can leave it behind," McLay said via Twitter.
"It was a mistake which can be avoided with better organisation in the future but all parties are ok except for a few scrapes so all ok!"