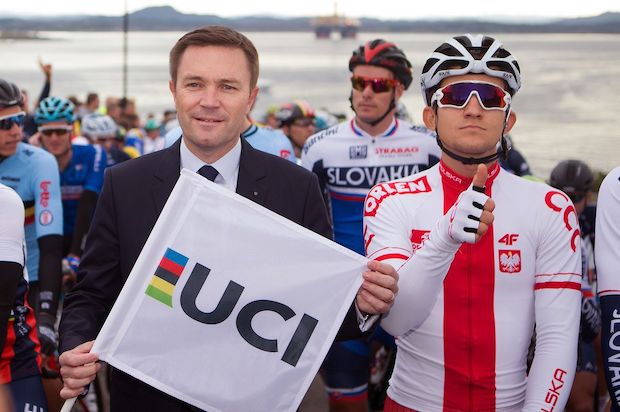 UCI president David Lappartient warns that every race still runs the risk of being canceled due to new coronavirus outbreaks or changing measures.
"Our sport is still alive. Other sports canceled everything, but we have a calendar with events," Lappartient said. "Italy deserved to get Strade Bianche as the first WorldTour race because it was the first country hit by the virus and suffered severely. Now Italy is in better shape than other countries and can send a positive message."
"We are back and want to give people something that makes them happy. Things are complicated, but cycling is strong."
The UCI recently confirmed that the World Cycling Championships will be held in Aigle, near their own headquarters.
 "The World championships have been confirmed, but there is no 'Plan-B' if the situation in Switzerland worsens. We know there is a risk. Every race is at risk, even the Tour de France."
"They are rules, not recommendations. Cycling is not a Formula 1 with only 20 drivers. We have 2000 men and women worldwide so we had to make serious decisions. There is no choice, they have to be observed."