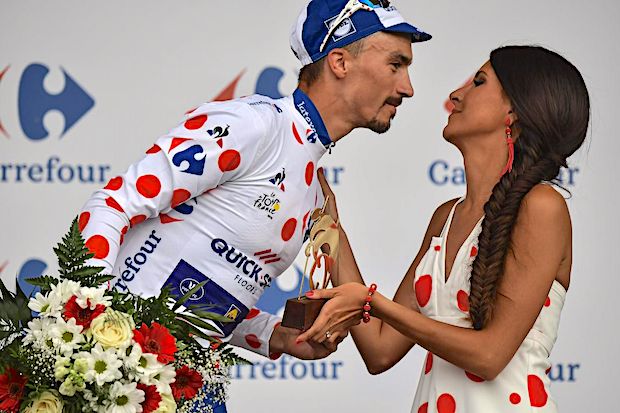 "This will be a unique tour because it has never started this late, technically still in the European summer, but outside the holiday season," he said.
"This will be a singular tour, there are real questions about the riders, because their ways of preparing for it will be different this year. It will be less hot and more windy. On the side of the road, we can certainly expect fewer people, but the party will still be there, respecting the health measures.
"The situation evolves from one day to the next. The particularities will be defined in the period between the end of July and the start of August. What we can say is that the race will have the best riders. The publicity caravan will have around 100 vehicles, around 60% of what it was on the years before. The economic crisis affects different sectors of the activity."
"There won't be any kisses or hugs in the podium ceremonies," Pruhdomme explained. "We can also say that this isn't the best year for autographs. The public will be able to come to the Tour, but there will be a filter.
"In the climbs, we will give priority to people that go by foot, in bicycle or in collective transport. But I repeat, the situation is evolving from one day to the next, who knows how is it going to be in two months?"