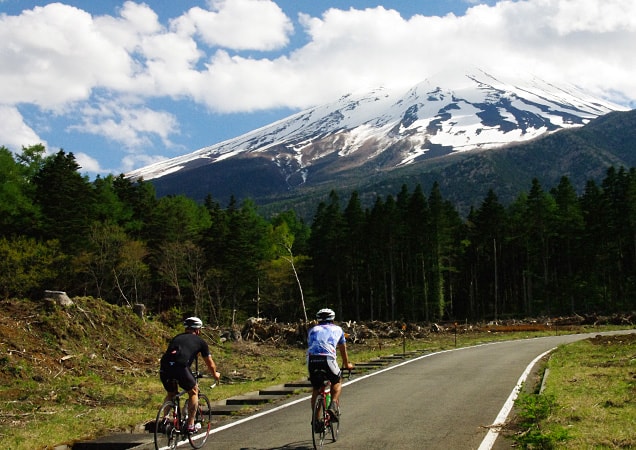 The UCI has announced the road races courses for the 2020 Tokyo Olympics – and the men's course looks brutal.
The 244-kilometer route for the men's race starts in suburban western Tokyo and winds its way through Kanagawa and Yamanashi prefectures before finishing at Fuji Speedway in Shizuoka Prefecture.
From Sagamihara in Kanagawa Prefecture, the course will follow National Route 413 to the shores of Lake Yamanaka on the Yamanashi side of Mt. Fuji. The route then turns south around the base of Mt. Fuji, reaching a maximum altitude of 1,451 meters, and after that riders will endure a steep 20 percent gradient as they approach Mikuni Pass.

"As the riders tackle Mt. Fuji, a world heritage site, and approach the finish, the whole world will be able to see via television the great appeal of this course," said former Olympic medalist Seiko Hashimoto, the head of the Japan Cycling Federation.
The climbs on the men's course will total 4,865 meters. According to the Tokyo 2020 organizers, that is the highest figure since such records have been kept following the 2008 Beijing Olympics.
The men's race will be held on July 25, with the women's set for the following day. The women's course will not include some portions of the men's route, including the run around Mt. Fuji, and will stretch 147 km, with the total climbs calculated at 2,692 meters.
One plan for the course had been for it to start and finish around the Kokyogaien National Gardens, adjacent to and formerly part of the Imperial Palace. But that plan was shelved in favor of the better television locations and higher difficulty the final mountainous course presents.