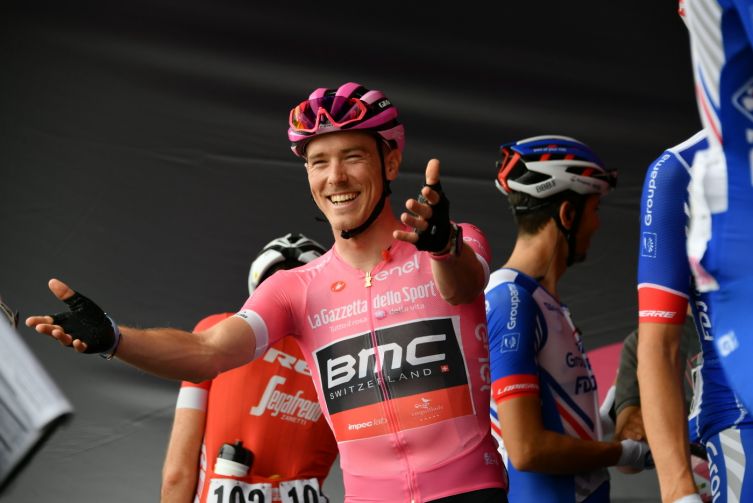 Rohan Dennis has signed a two-year deal with Bahrain-Merida, with the 28-year-old transferring from BMC  after he has spent the past four years with the American team.
"Making this announcement makes us all very proud," said general manager Trent Copeland. "Rohan adds a great value to the team, not only as one of the world best time trialist, but we believe his ability to race in the general classification of grand tours is where we want to invest in and we are all very excited to be able to work together.
"Rohan is a true professional in all areas and we feel his professional mentality fits our team perfectly. His enthusiasm and exciting way of racing will definitely bring something special to the team. We welcome him and we're excited to be able to support him through all his success he deserves with us."
Dennis has said publicly that he's been on a three-year path to grand tour success and he's entering the third-year of that plan in 2019.
"I am extremely excited to be joining Bahrain Merida for the next two years," said Dennis. "The organisation has been upfront and honest about their plans and objectives for me the entire time, which is really positive. As I know, we are working towards the same goals.
"I'm looking forward to working with a team that is going to invest in my future and I am very keen to see what we can achieve together. I would like to thank all at BMC for a great past four years where I felt I made good progress in my career and I can't wait to continue that progress with Bahrain Merida."
Dennis' BMC teammates Damiano Caruso and Dylan Teuns will accompany the Australian in the switch over to the Bahrain-registered squad.