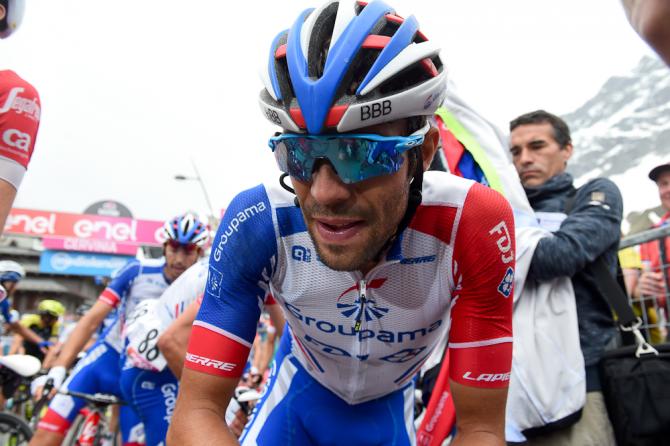 Thibaut Pinot has staked his claim for the prestigious world champion's rainbow jersey on what will be an enticing road race route for the climbing specialists.
Pinot has tried but failed to live up to fans' expectations of him becoming the first French winner of the Tour de France since Bernard Hinault, in 1985.
But this year's road race championships in Innsbruck, Austria is held on a tough, hilly course that will have the peloton's climbing specialists champing at the bit. It should rule out the likes of Peter Sagan, who has won the event the past three years consecutively.
For Pinot, it presents a unique opportunity that would also make amends for a disappointing season that saw him pull out of both the Giro d'Italia and Tour de France.
"Such a difficult world championships are unique and only come around once in a lifetime," Pinot told AFP. "It suits me well so it's up to me to try and take the opportunity and make sure I have the legs for it.
"I've always said it (the rainbow jersey) is the most beautiful jersey in cycling, even better than the yellow jersey (from the Tour de France)!"
Pinot is one of many cyclists competing at the Vuelta in a bid to hit peak form for the annual championships.
The blue riband event of the men's road race, held on a hilly circuit for a total distance of 250-280 km, will be held on September 30.
Before then, Pinot hopes to add a Vuelta stage win to the two he has won at the Tour de France and his sole victory at the Giro d'Italia.
"I want to win a stage on all three Tours. For my confidence, winning a stage heading into the world championships and before the Tour of Lombardy would be perfect," said Pinot.