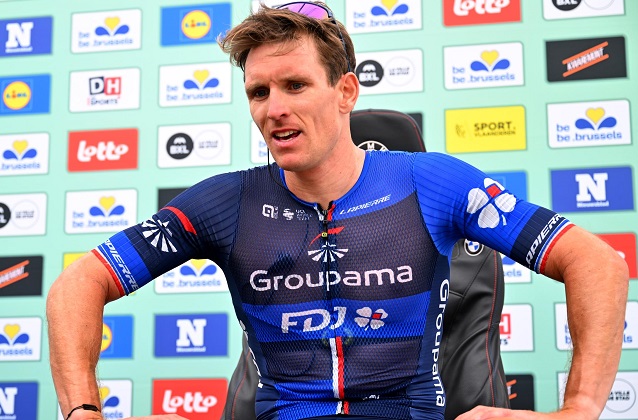 Groupama-FDJ has decided to leave Arnaud Demare at home for the upcoming Tour de France and the French sprinter doesn't understand his team's decision.
"I'm angry and disheartened because I worked for this, and I made concessions this winter knowing that I would only have one teammate with me for the sprints," said Demare.
Groupama-FDJ manager Marc Madiot announced today that Demare will be replaced by Thibaut Pinot in the upcoming Tour de France. Madiot initially did not want to give Pinot a place in the Tour team, but now the climber can prepare for his farewell home grand tour.
"This is a second heavy blow, after I was told earlier that my contract at Groupama-FDJ will come to an end. It was not literally said that way, but the message was clear."
"Madiot came to me and said: we can't keep you. That was it. Did I want to stay? I would have liked to have the choice. I felt that there was less and less ambition within the team to invest in a sprint train, but I've been here for so long. I thought I meant more to this team. I also really thought I would go to the Tour. My family had already booked a holiday in function of the Tour, my wife already had a hotel for the rest day."
"It was a difficult selection to make, especially the decision not to select Arnaud Demare. I can understand his disappointment," Marc Madiot said. "I have affinities with the riders, but the interests of the team have to come first. It's a sporting choice. I'm here to decide which team I think is the most competitive. There are strengths and weaknesses. I take responsibility for those choices."