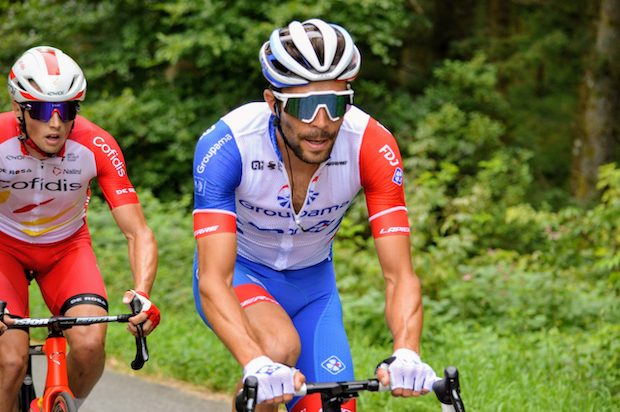 Thibaut Pinot made his comeback in the peloton last week after being sidelined for 4 months due to physical problems.
In the Tour du Limousin he finished twentieth in the final classification and Tour Poitou-Charentes is the next race on his program.
"Physically I feel pretty good, despite the little training I have in my legs," Pinot said.
"My week in the Limousin was positive, there is still some work to be done but it will be good for the future. I don't have any back problems, so that's a good sign. I have recovered well from the Tour du Limousin and now I have to put in some kilometers. That I now continue with the Tour Poitou-Charentes is perfect for me."
The climber will return to the French race for the first time since 2010.
"I am happy to be here and continue my preparation for the end of the season. There is a nice time trial that I am interested in, I have worked well on it. I want to test myself in this time trial and then my form will show. We have a team of experienced and young riders. We have several cards to play, both in the GC and at the sprint. We are ambitious."