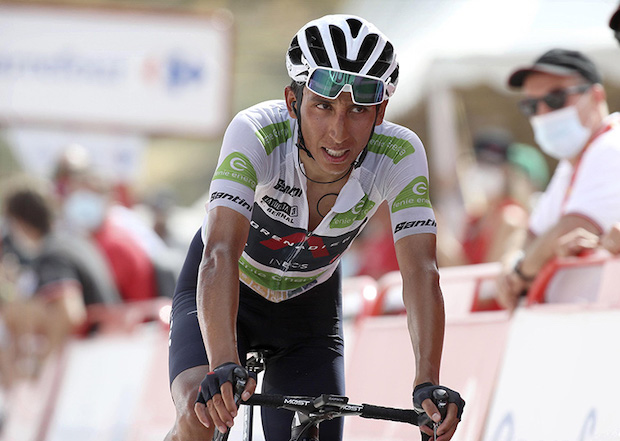 Egan Bernal is in the best position of the three Ineos leaders after 9 stages of the Vuelta, but the Colombian couldn't match the pace when Bernal and Mas attacked up the road.
"Losing around two minutes at this point in the race, it's difficult to think of winning," Bernal said on Monday. "Anything can happen, but if my best is finally fifth or third,  then I've given the best I can and that's it."
"Before you think about attacking him, you have to have good enough legs. And I haven't been at the level you need to attack".
"He's an Olympic champion, he's won two Vueltas. We'll have to wait and see if he has a weak moment."
"It's difficult, maybe if I could handle the accelerations better I can follow wheels more," Bernal said.
"But my preparation here was different, the Giro was my big objective of the year and though I also tried to prepare well for the Vuelta, I didn't get here at my best.
"So we're on stage 9, lots of things can happen. This could be [a way of gaining] experience for other races. There are many other Vueltas, and this is only my first."