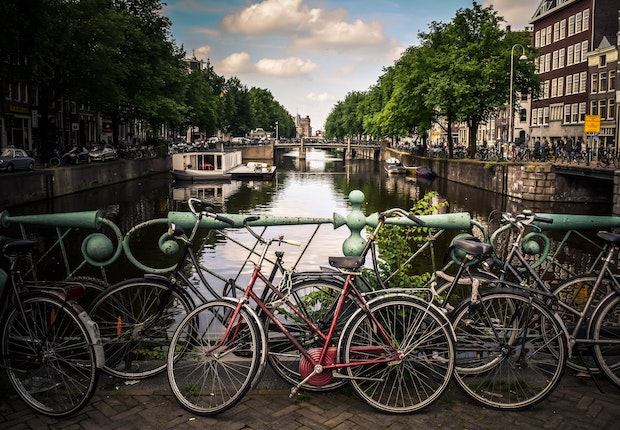 Few people disagree with the fact that cycling is going to play a big role in fighting climate change and improving the health and wellbeing of many populations around the world. Riding a bike is a great way to get your heart racing, explore the outdoors, and spend time with friends.
In some cities, cycling is also a great way to commute and go about your life. Road infrastructure, bike hire schemes, and culture can all play a big role in making it riding in built-up areas both safe and convenient.
Most major metropolitan areas are introducing steps to try and encourage their residents to get around on two wheels, but some are having more success than others. For example, cities like Moscow, Delhi, and Hong Kong that are heavily polluted and where driving habits have plenty of room for improvement, cycling is often an ill-advised way of getting around.
However, here are some of the stand out cities that have been getting in right, making cycling a safe and attractive way of getting around.
Barcelona
Barcelona is one of the most-visited cities in the world, helped by its position on the coast of the Mediterranean Sea making it one of the busiest seaports in Europe. Millions of tourists flock to the city each year to admire its unique architecture, relax on golden beaches, and see famous sights like Las Ramblas, Parc Güell, and Sagrada Família.
Major events like a round of the EPT, the Spanish Grand Prix, the Barcelona Carnival, Sónar Festival, and regular football matches at Camp Nou can also see the population of the city swell temporarily as thousands stay in and around the Catalan capital while attending.
Getting around is easy for visitors and Barcelona's 1.62 million residents. A large metropolitan railway network is supported by 230 bus routes. It's also one of the best cities in the world for getting around by bicycle.
It has around 200 miles of cycle lanes and a well-established bike share scheme that everyone seems to take advantage of. The city also uses "superblocks" to help separate car traffic from cyclists and pedestrians, making it safer and easier to get around.
Copenhagen
As the capital of Denmark, Copenhagen is home to around 600,000 people. Although relatively small as capital cities go, it is one of the most advanced in terms of cycling infrastructure.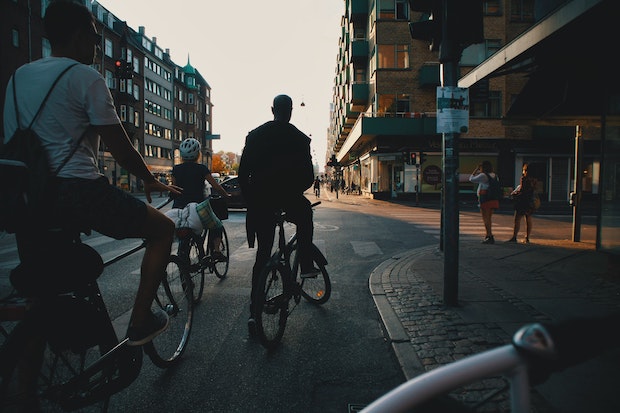 Step outside of the central railway station and you'll see a sea of bicycles, often parked two and three rows high. Walk down any of the city's major arterial roads and you'll see three levels: one for cars, one for pedestrians, and an in-between tier for bicycles. This helps to keep all three separate from each other, preventing accidents and making it safe for everyone to get around.
This infrastructure has been so successful that 62% of the population cycle to work every day, racking up the best part of a million miles each year.
The cycling culture is very different to what's seen in cities like London though. People don't dress themselves in lycra and race around at a million miles per hour. They just dress for where they're going and ride leisurely.
Amsterdam
If you ever visit Amsterdam, it's pretty hard to not notice how prevalent cycling is in the city. In fact, it's a major part of Dutch culture, with 25% of the population riding their bike every day.
While in some cities, you may be short of places to ride, cycling is so popular in Amsterdam that your biggest problem will be trying to find somewhere to park your bike when you want to stop somewhere..
In the country as a whole, there are more bicycles than people, with a ratio of around 1.33 bikes to every one human. During morning rush hour, there are around 2 million cyclists on the road using pedal power to get to work.
Like with the rest of the country, Amsterdam has some of the best dedicated cycle routes in the world, most of which are physically separated from vehicle and pedestrian traffic for safety. The culture of car drivers also means cycles tend to be given more space than you're typically given on British streets.