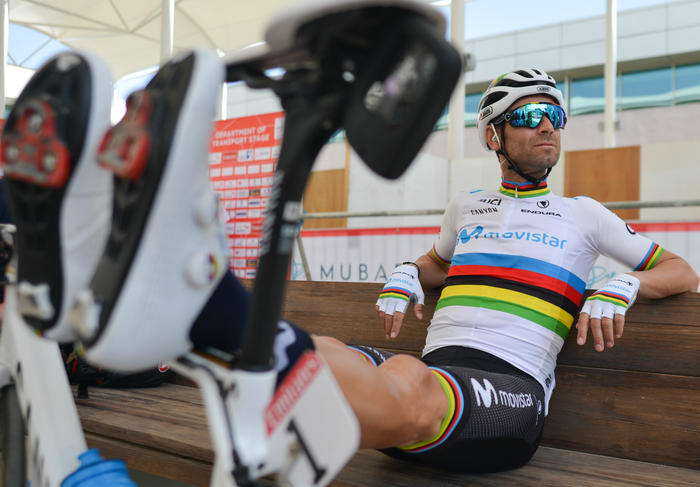 The legend says that the rainbow jersey brings bad luck to the rider who wears it. Are Mads Pedersen and Annemiek van Vleuten at a high risk of bad results in 2020?
Alejandro Valverde has already stated that he doesn't believe in it, but one of the recent winners, Mark Cavendish, was a victim of the curse and failed to win much of significance while wearing it.
Paolo Bettini's brother died in an accident a week after he won the jersey, for example. Allesandro Ballan was always at his best during the Spring Classics, but he caught a virus right at the start of the season when he began wearing the rainbow jersey and missed all the following classics.
Then comes Philippe Gilbert: in that great year during which he won the Amstel Gold Race, the Flèche Wallonne and Liège–Bastogne–Liège, he ended the season by winning the road race at the world championships. His next victory didn't follow until over a year later.
A study from the British Medical Journal set out to find out. The study was conducted by Dr Thomas Perneger at the University of Geneva and it looked at professional cyclists who won the World Championship Road Race or the Tour of Lombardy between 1965 and 2013.
They tracked their professional wins in the year when they won and in the two following years. They tested three hypotheses that would explain what is behind this curse.
Perneger, who is a clinical epidemiologist tested the following hypotheses: the "spotlight effect" (that is, people notice when a champion loses), the "marked man hypothesis" (the champion, who must wear a visible jersey, is marked closely by competitors), and "regression to the mean" (a successful season will be generally followed by a less successful one).
The conclusion from the research is that the cycling world champion is significantly less successful during the year when he wears the rainbow jersey than in the previous year, but this is best explained by regression to the mean, not by a curse.