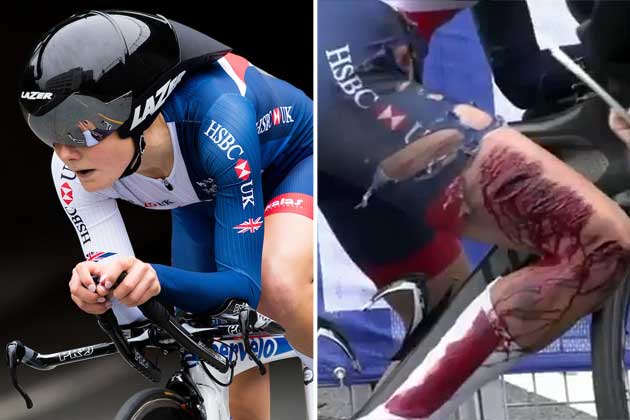 Despite suffering bad cuts and road-rash Great Britain junior rider Lauren Dolan got back on a replacement bike to finish with a respectable time at the World Championships.
It was particularly unfortunate as Dolan had started well, keeping in touch with the early leaders – but crashed around the halfway mark as the rain poured down on the course.
The impact threw her over the handlebars and Dolan was forced into a bike change. She bravely continued her effort despite sustaining significant road rash to her right leg, and reduced the arrears significantly in a powerful final few kilometres to finish 27th.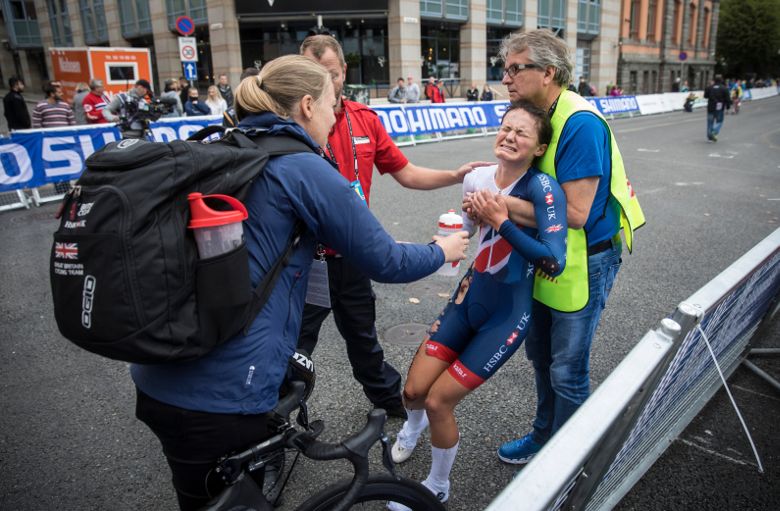 Dolan was taken to hospital in Bergen, where doctors gave her a general anaesthetic before sewing up her wounds.
She has been ruled out of taking part in the junior women's road race on Friday and is replaced by Lauren Murphy.