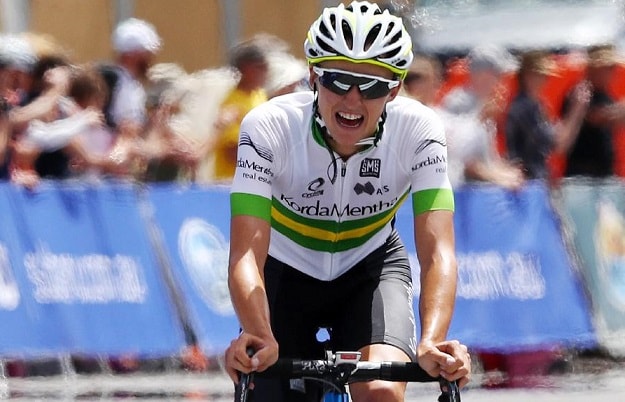 Team Sunweb continue to build their roster for the 2018 season. Today they have announced the signing of two exciting climbing talents.
Australian riders Jai Hindley and Michael Storer join Team Sunweb for 2018.
Storer, 20-years-old, was consistent throughout 2016 finishing 3rd at the Oceania Championships U23 time trial, as well as securing the victory at Gran Premio die Poggiana and 7th in the GC of Tour de l'Avenir. The young Australian continued to impress during 2017 as he finished 3rd in the Australian U23 time trial, 5th in the GC at the Herald Sun Tour, 3rd in the GC at the Giro Ciclisto della Mont Blanc, 2nd in the Oceania Championships road race, took a stage win at AnPost Rás and 15th overall at the WorldTour Tour Down Under.
Speaking of joining the Sunweb team Storer said: "I'm really excited to join Team Sunweb. I'm looking forward to working with the team, the riders and staff and also the new challenge that will come with racing in the WorldTour. When considering teams, the development pathway was really important for me because I'm still only riding my second year as an U23. I wanted a team that provides the best support for me to become a better rider and somewhere I could become athlete on and off the bike."
Jai Hindley has recently challenged at the Tour de l'Avenir, which is recognised as the most important U23 stage race where promising talents often find their way to the professional peloton.
The 21-year-old cyclist has taken some strong general classification results to date, such as 2nd overall at the 2016 AnPost Rás and 5th in the general classification at last year's Tour de l'Avenir. His strength has continued into the 2017 season as he finished 3rd at the Oceania Championships road race, 2nd overall to secure the white jersey at the Herald Sun Tour alongside a stage win and 3rd in the GC at Giro Ciclistico d'Italia, amongst other impressive results.
Hindley said: "I'm super excited to be joining team Sunweb for 2018. I think the team have shown they are quite big on innovation as well as developing young guys and this really stood out for me when looking for a new team. For 2018 my main goals would be to try grow as a cyclist whilst learning as much as I can, and to try to adapt to the professional style of racing."