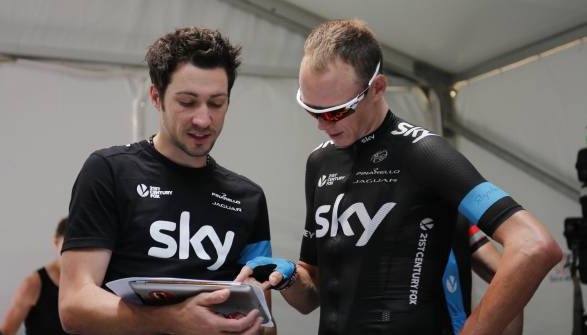 Nicolas Portal, Team Sky's directeur sportif,  has made an analysis of the upcoming Tour de France and said that general classification riders will have to create their own opportunities to gain time.

"It might not immediately look it in terms of profiles, but it's a really challenging course and it will be a difficult Tour to win," he said.
"There are a lot of hard stages but only three summit finishes. Two of these are proper summit finishes in the mountains and the third one is Planche de Belles Filles. That one will be pretty punchy. The fact that we have only three summit finishes is a challenge. When you have big GC contenders that are really good on the climbs, obviously for them the challenge is to ensure they perform really well on those big stages. This year we have to find other ways to win," Portal commented.
"I think riding smart every day and creating opportunities could be a way to win the Tour de France this year; obviously the three mountain finishes are really important but every day will be very important, the tension will be very high, and we will have to be focused. This year the race is very open. There are lots of stages that might not have the big climbs, but there is something tricky. That might be crosswinds or a really short climb to the finish where a lot of teams will think they have an opportunity.
"I think it will be hard racing every day – you cannot lose one day. If you lose a chance on a stage, you are not sure the next day or the next week you will get another opportunity. We really need to take a day by day view of this year's race as I expect it to be really tight," he added.