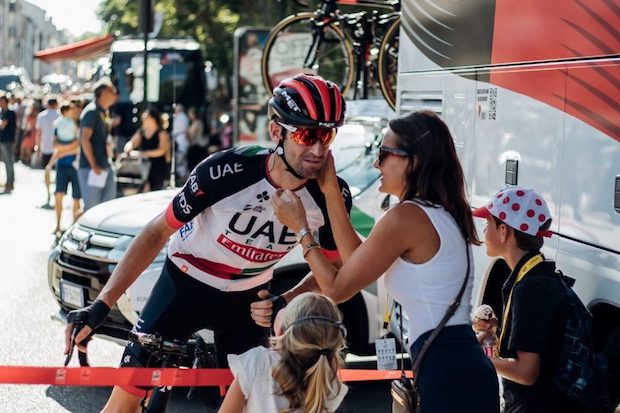 Rory Sutherland underwent surgery in a Tel Aviv hospital after crashing while riding an electric scooter at his new team's official launch event in Israel.
"He used one of these scooters to come back from the city and unfortunately he went towards the kerb," team manager Kjell Carlström said. "It wasn't anything the other guys thought was that serious. But well, there you go.
"We don't know the prognosis yet, but he has already been operated on. Hopefully we'll know more after a couple of hours, and we'll see exactly what the situation is."
The 37-year-old missed the presentation of the team formerly known as Israel Cycling Academy where their new name and kit was also revealed to the press.
After obtaining WorldTour status for 2020, Israel Start-Up Nation will be the first Israel-registered pro team to ever participate at the Tour de France.
Sutherland was one of many signings Israel Start-Up Nation made during the off-season to add depth to its roster, including Dan Martin, Andre Greipel, American Travis McCabe, and James Piccoli.