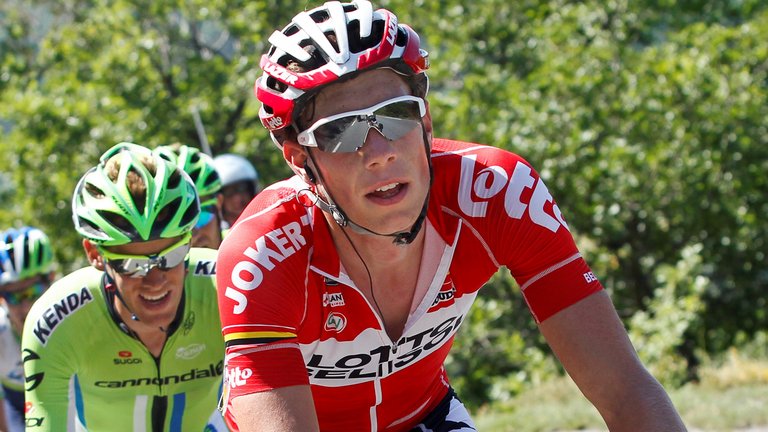 Stig Broeckx is continuing to make miraculous improvements after he was in a coma for weeks and there were fears he would be left in a persistent vegetative state.
The Lotto-Soudal rider suffered a head injury during the fourth stage of the 2016 Belgium Tour after two motorcyclists collided while trying to pass on a descent.
"I saw him last week at the Lotto Soudal team day, where he ate with his teammates, among other things," Lotto-Soudal team doctor Servaas Binge said.
"In the beginning, the messages were very ominous, but I saw him on the team day of Lotto-Soudal, where he had eaten with his teammates. The new clothes were also fitted, but he did not go along.
"It was a very enjoyable evening and I also had a nice chat with him. He was well understood. When I asked him at some point if he was happy, he answered 'yes, I'm happy.'"
"His father told me an ancedote: for example, during his rehabilitation, he had to ride a bike for half an hour, but repeatedly dropped the counter to zero for longer cycling. That's that special mindset, the top sport mindset, to shift the boundaries for yourself."