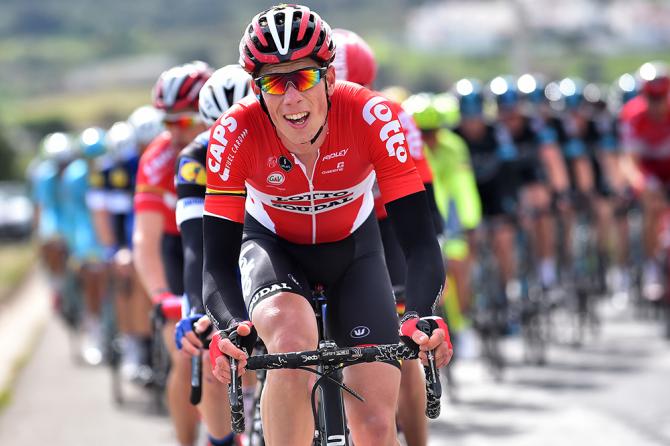 Crashed by a motorcycle at the Tour of Belgium in May, Lotto-Soudal's Stig Broeckx was declared out of danger by doctors over the summer, though he remained in a coma at a rehabilitation center in Overpelt as a result of his head injury.
On Wednesday team manager Marc Sergeant said at the gala to recognize the best riders in Belgium that Broeckx is out of the coma and showing small signs of improvement.
"I went on September 29 to see Stig," said Sergeant. "It was the anniversary with his girlfriend Tilly. She said, 'Stig, show me what you can do.' He then blinked painfully and lifted his right thumb. Then he tried to squeeze my arm as hard as possible."
"These are very small but significant signs of recovery. Where it will end, nobody knows, but we remain hopeful. Stig can still do much better. It is worthwhile to continue to support his family and his girlfriend, to fight for Stig."
The Tour of Belgium moto incident was the second for Broeckx in 2016, having been taken out by a moto at Kuurne-Brussels-Kuurne in February.
As a result of this and many other incidents with vehicles in races, the UCI has made rider safety a point of new rule discussions.