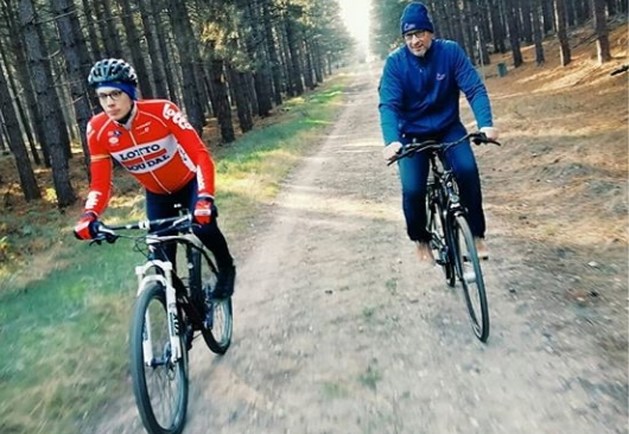 Stig Broeckx is continuing his remarkable comeback from a serious head injury sustained as a result of a crash during the 2016 Tour of Belgium.
Broeckx suffered a severe brain injury and bleeding on the brain afte a crash caused by pair of motorcycles that collided while attempting to pass the peloton. 19 riders were injured and the stage was suspended and then cancelled.
His chance of recovery immediately showed very low, but beyond expectations, Broeckx managed to get back on his feet. More than two years after his incident, Broeckx made a lot of progress and returned to a bike ride this weekend.
Yesterday, the Lotto Soudal rider posted on his Instagram account a photo of him on a mountain bike ride.