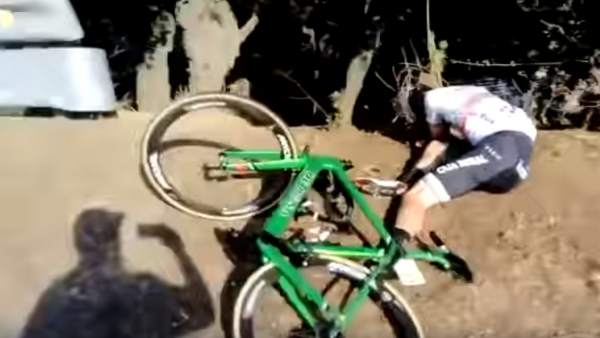 Domingos Goncalves lost control at high-speed on a sharp bend and toppled off his bike during the first stage of Volta a Catalunya.
A spectator rushed over to video the aftermath of the accident and even leant over to get close-ups as the prone Goncalves can barely move his body.
The fan laughs and can be heard saying "now I'm going to steal his bike." At the end of the video, the he asks Gonçalves how he is.
https://youtu.be/ZuyGBSohG0g
The Caja Rural rider suffered a broken collarbone and shoulder blade in the crash, and is expected to be out of action for two months.