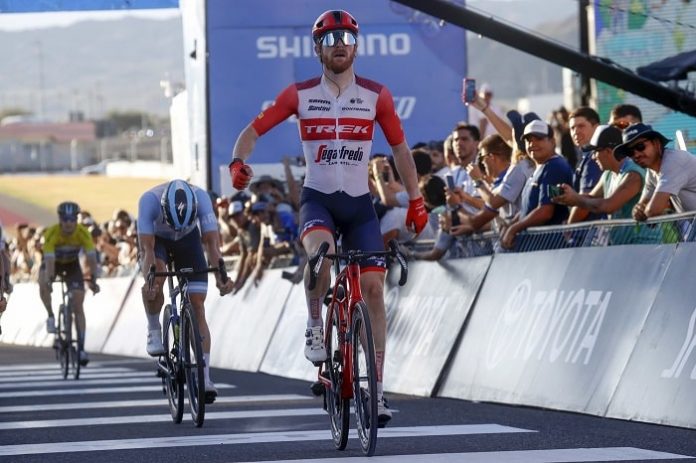 Quinn Simmons has won the third stage of the Vuelta a San Juan after a solo attack in the last 2km. Maximiliano Richeze and Sam Bennett joined the podium.
It's Simmons' first success since 2021, when he won a stage and the overall at the Tour de Wallonie.
"The first thing today when I woke up, my coach sent me a video from when this race was won the same way, and I told my roommate Mathias [Vacek], 'if you bring me there to this point, I'll win today," Simmons said.
"And then you saw the guys all the way from 30k to go, we were full always in position. To win like that is something special because for a rider like myself, there's not a ton of opportunities because I don't win in a sprint, I won't win in the big mountains. You have to win on the hard days or you make your own attacks in the final like that.
"I made one promise to the team this year and that was to win more races, because last year I didn't win any. Now I've gone 100 per cent better."