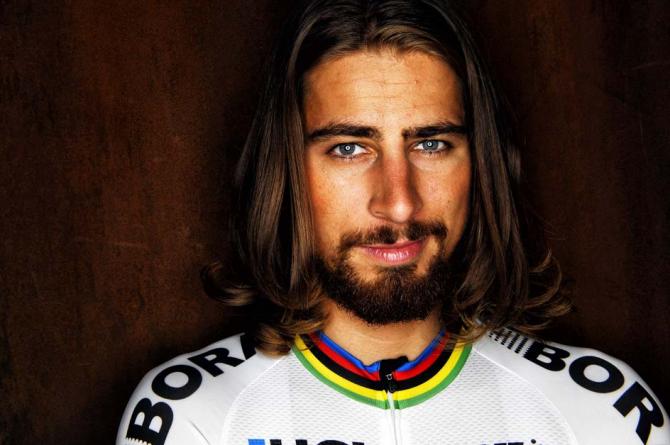 Bora-hansgrohe revealed the new kit for the world and national champions of the team.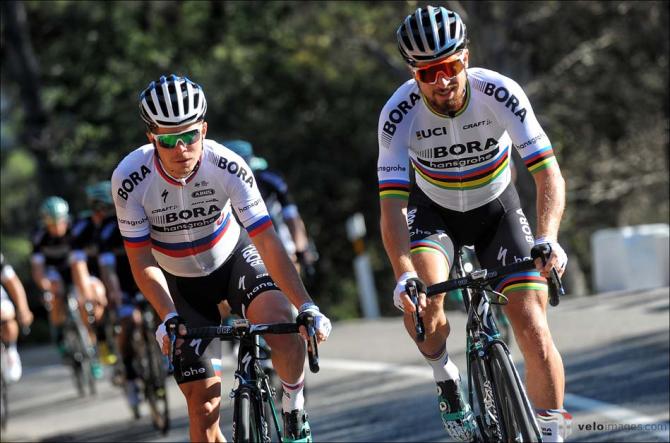 The German squad revealed the rainbow kit Sagan will wear for 2017 after his triumph in Doha, as well as the kits his brother and Slovakian champion Juraj, Polish champion Rafal Majka and Portuguese champion Jose Mendes will all wear.
"I am proud to wear again the rainbow jersey, now in the lights of Bora – hansgrohe. But with the new year also the records start from zero again, now again hard work will be the basis for success. With my new team, I am sure, we are on track so far.", said Peter Sagan.
"Obviously, it is a special moment in the life of a team manager to present a World Champions jersey. I am very proud and thankful that I am awarded this honour now. Peter is once again the "eye catcher" in the peloton, this is also important for our sponsors. We decided to put Peter's own logo on the backside of the jersey as a special "thank you" for his outstanding performances the last years. But I must admit, that I am also very proud to have three national Champions in my team. At some races, there will be more white than black in our line-ups.", said Ralph Denk, Team Manager.