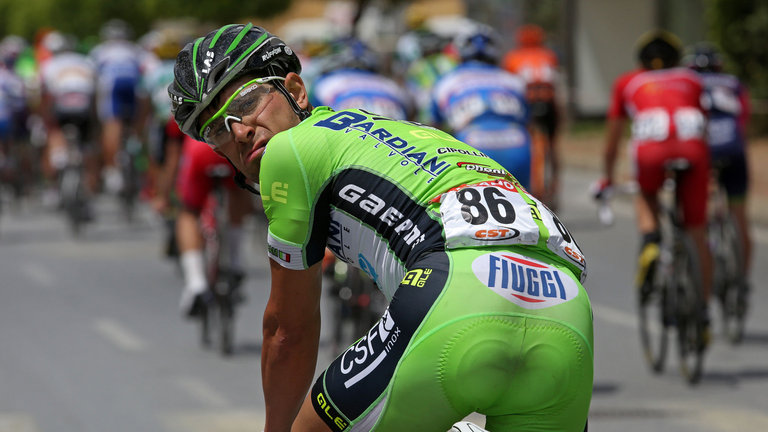 Nicola Ruffoni was sent home on the eve of the 100th Giro d'Italia after returning positive out-of-competition doping test for a human growth hormone.
"I'm trying to give a logical explanation of what happened to me by reliving what I did in the last month before the test," Ruffoni wrote on his Facebook page.
"The thing that might have been associated with the presence of growth hormone in my urine could be a strong prostate infection I suffered in the period from March 20 to April 20, and that forced me to stop riding and to take antibiotics. I will therefore turn to an expert endocrinologist for information on this."
"I know that my career at risk and I'm also aware that I haven't tried to cheat. I'll await the testing of the B sample and try to defend myself my credibility to the very end."
Bardiani said that Ruffoni and Pirazzi would be dismissed if the positive tests are confirmed. The Italian team, who first competed in 1982 under the name Termolan, will also be suspended for between 15 and 45 days in line with the UCI's anti-doping rules.
"The damage is done already, unfortunately," said the Giro's director, Mauro Vegni.
"I'm sorry for the Giro, for Italian cycling, and that team represented Italian cycling. It shows that you have to keep your attention high for doping, because unfortunately, there's always an idiot. It happened, it's sad, but the Giro has so much more to it."