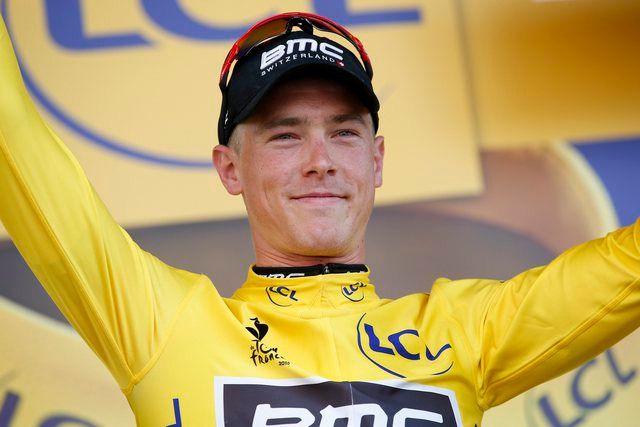 Rohan Dennis will take the start of the 2017 Giro d'Italia with a free role to do his own race, serving as a plan B for Tejay Van Garderen. 
"What I've put to the team, and they haven't definitely put it in pen, it's sort of in pencil, is that my goal is to basically go to the Giro," Dennis said from his pre-season base in Adelaide, Australia.
"Maybe I will just go there, freelance and even if I'm down on GC just keep chugging away and get that feel of three weeks of looking after myself. That's what I would like to do."
"I think the team is going to be going for Tejay at the Giro," he continued. "If I don't get any help that's fine but I'll be trying to float around where I think is the right spot and if someone is willing to help me out, within the team, I'll take it. I think it's a matter of trying to build that respect that I'm able to be there before actually asking for a team to fully back me."
The BMC rider has competed in four Grand Tours, winning the first stage and first yellow leader's jersey of the Tour de France in 2015, but has never started the Giro d'Italia.
"It is a super hard Giro (next) year and things have to go right for the whole three weeks, especially for my first time that I've attacked a Grand Tour GC wise," he said.
"I'm not going to aim too high. I think my first one, if everything goes right there is no reason why I shouldn't be top 15, and I'd love to be top 10. I'd love to."
"I think with the Tour you have to have a full team (in support) whereas the Vuelta and the Giro it's a little bit more open," Dennis said.
"From what I know when I did the (2014) Vuelta, it was a lot more aggressive than the three Tours I've started, a lot more open and people willing to risk a lot more than at the Tour."