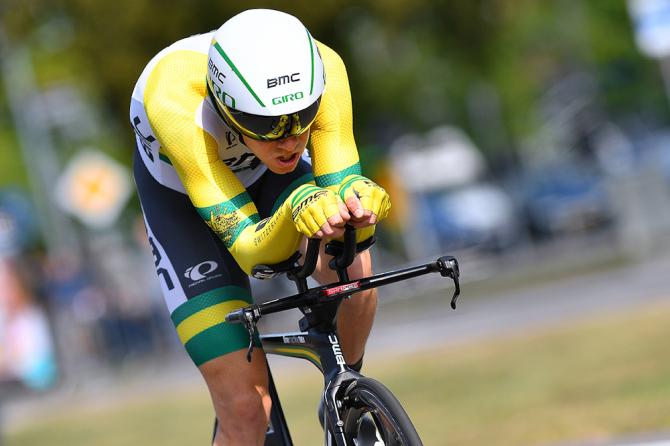 Rohan Dennis and Kilian Frankiny have been forced to withdraw from the Vuelta a España on the second rest day due to illness and injuries respectively.
Dennis has developed an upper respiratory tract infection, BMC Racing Team doctor, Dr. Daniele Zaccaria confirmed.
"Yesterday after a very hard stage we had a long transfer from Sierra Nevada to the north of Spain. Overnight Rohan Dennis developed an upper respiratory tract infection and is not fit to continue racing tomorrow. Taking Rohan's upcoming goal of the UCI World Championships into consideration, it is in Rohan's best interests to stop now and recover fully before he goes to Norway," Dr. Zaccaria said.
"I had a bit of a dry throat during the travel after stage 15 and then I woke up in the middle of the night in a full sweat and with a bad throat and it only got worse by this morning. It's difficult to pull out now knowing that I'm one of the favorites for the time trial tomorrow. But my priority is getting my health right before the UCI World Championships so I know it's the right thing to do," Dennis said.
Frankiny crashed on stage 15 and although he managed to finish the stage, was taken to hospital for observation.
"Following his crash on stage 15, we took Kilian Frankiny to hospital for X-rays this morning to determine the nature of his injuries. X-rays revealed two subtrochanteric fractures on the neck of the femur. Kilian will return to Switzerland tonight and undergo further evaluation to determine whether surgery will be necessary. The nature of Kilian's injuries at this point late in the season means he will not be able to race again this year and will now focus on his recovery in the off season," Dr. Zaccaria explained.