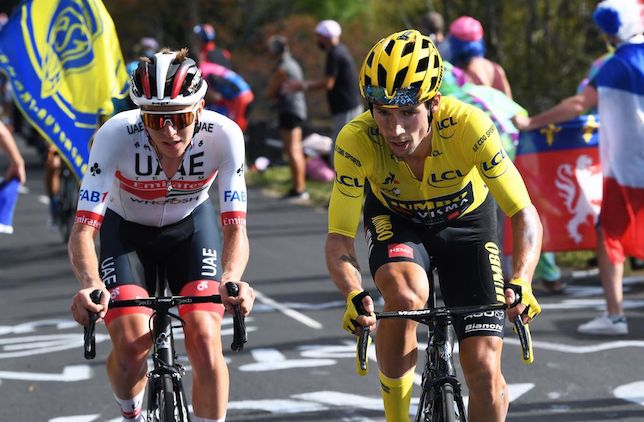 Primoz Roglic was honored on Tuesday in Amsterdam by the team Jumbo-Visma staff and sponsors.
The Slovenian also received a question about a potential start at the Tour de France. Is there still a chance that the rider will appear at the start of the French grand tour in July?
In conversation with the NOS, Roglic does not give a definite answer, but he responds in a characteristic way.
"That would then be stage number 55," he joked. "I would like to go home now, to let everything that has happened sink in. And to spend time with my family."
"Is it an option? No. Maybe. Don't know. Who knows. I always say: you never know what will happen in life, what challenges and opportunities you will get… But I don't want to think about those kinds of questions right now. First things first."
Sports manager Merijn Zeeman also does not want to say too much about it, although it does not immediately seem like a realistic scenario.
"Primoz will soon be going to Slovenia and a lot will come to him there. He has also just become a father again and has seen little of his baby, as he has been on the road with the team almost non-stop since December to prepare for this big goal."
"I now mainly wish him rest and recovery," continues Zeeman. "But he also has to find something about it himself. I'm out with him all day today, I'm going to ask him myself."