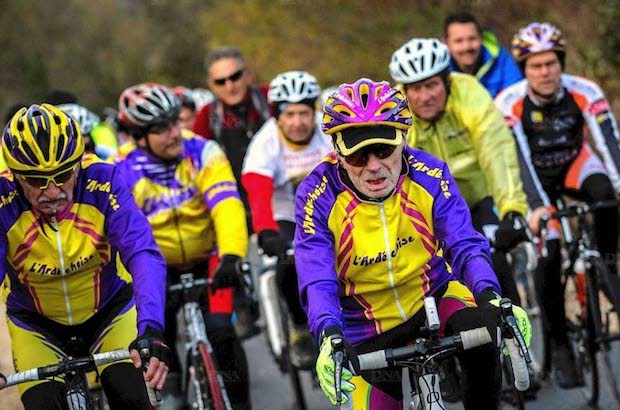 Frenchman Robert Marchand celebrated turning 107 by riding 15km around Privas, southern France.
In 2012, Marchand became the fastest long-distance cyclist over the age of 100 after he pedaled 15 miles in an hour.
Then in 2017, he set a world record in the 105-and-up category — a category created just for him — by riding 14 miles in the same amount of time. He says it was one of the happiest days of his life.
Centenarian cyclist Robert Marchand celebrated his 107th birthday after cycling 15 km in Ardeche, France pic.twitter.com/ZS2tmFdWpd

— TRT World (@trtworld) November 28, 2018
Marchand was born in the northern French town of Amiens in 1911 — that's nearly 6 months before the Titanic set sail and about three years before the start of World War I.
"Even though his doctor said he shouldn't do any more races, he said 'I'm the one that decides and I want to ride a bike,'" said Jean Michel Richefort, the vice president of the French Cycling Association.