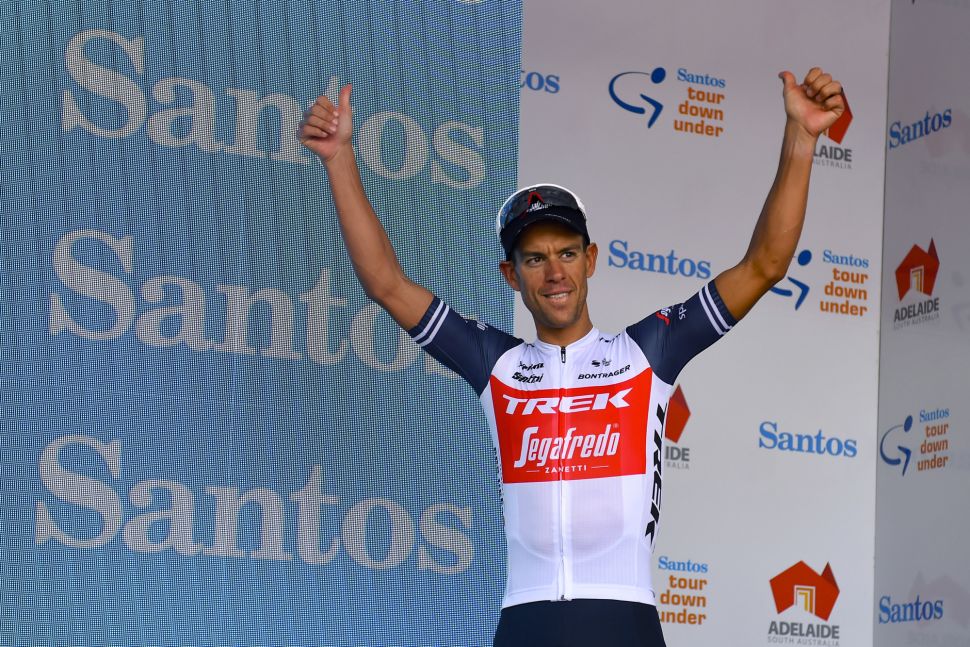 Richie Porte has been clocking 1000km most weeks from the discomfort of his balcony's trainer and will relish the chance to ascend France's mountains again.
It's been one of those years for Porte, the Australian Trek-Segafredo climber who is off contract beyond this season and considering a change of pace beyond that.
The 35-year-old started the year in a canter, winning his second Tour Down Under in January and adding another podium finish in his European return at the Tour des Alpes Maritimes et du Var.
"I know I can still win races like the Tour Down Under and Paris-Nice but that I am also passing that window as an athlete," he told Murray Wenzel of the AAP.
"Next year I'll be 36, so I think my best days in a long race are behind me and naturally you do look at taking on a different role."
Porte and his wife are expecting a second boy in September, the due date falling in the middle of the postponed Tour de France.
"It's terrible; our first son was born days before I had to fly and race the Tour de Suisse and I thought we'd nailed the timing this time, but now we have this. You don't want to miss the birth, but it's just something you have to do and it's probably going to be my last Tour (as a team leader)."
"I'm up for contract this year too, it's a tough year to be up and the pressure gets to you more when you have a wife and a couple of kids.
"I have had a couple of nasty accidents now and it's always at the back of your mind, you have these responsibilities.
"But it's (the Tour de France) the biggest goal and the biggest sacrifice I'd ever have to make is not being there (for the birth), so of course I'm motivated to do well."
"We're lucky we've been mostly shielded (here) but I can see Italy from the balcony 16km away and we're surrounded by France," he said. "It's strange times, and stressful especially with a pregnant wife."
"I don't think I've ever done a 1000km week sat in one place before, and we've watched all the junk TV," he said. "I'm not going to lie, having the technology (like virtual riding app Zwift) is great but it's still pretty hard on the head.
"Once we are out on the road again, the planning with the team will start and that's what you get paid for isn't it? To be ready. So I guess that's all you can do."