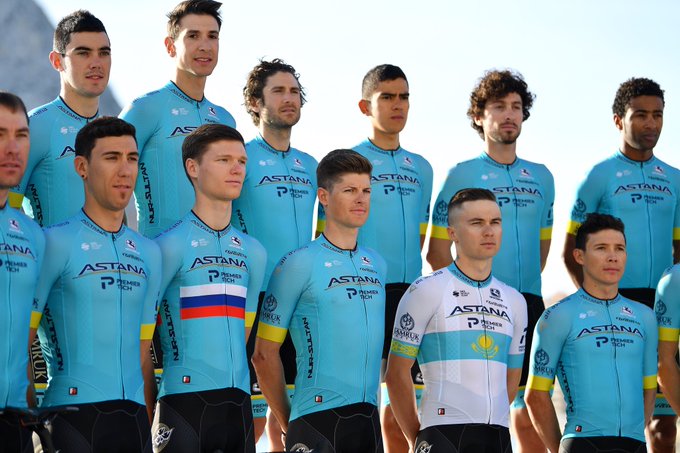 Astana is among the many cycling teams that have been forced into cutting rider pay and scaling back its entourage of self-employed staffers to meet falling budgets. 
Team manager Alexandre Vinokourov claims that if racing doesn't resume this year then it may inevitably mean that the team will fold.
"We've done all we can with the team and the sponsors. In Kazakhstan, as is the case across the world, things are complicated, with oil, with the currency," Vinokourov said.
"We have to survive this year, and if there are no races it will be complicated for cycling. Will my team be in danger if there are no races? I think so, like every team. Sponsors want visibility and for us, yes, if there are no races, I think our team will disappear next year."
Vinokourov says the UCI have performed a "miracle" in putting together their revised racing calendar, fitting all three Grand Tours and the Classics into a 71-day period.
"We needed a calendar and it was a great job from the UCI president and the team around him," Vinokourov said.
"All the big events, like the Olympic Games and European Championships, have been cancelled, and for our sport it's important to race this year to survive, so I think the UCI has done a good job with this calendar, which is obviously very dense but I understand all the organisers who want to hold their races.
"It's going to be bizarre to have the Tour de France in September and the other races later on but it's good for the fans because they'll be able to watch cycling on TV."