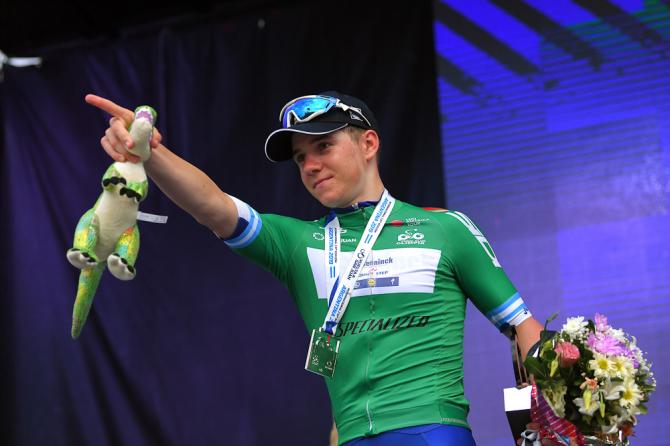 Two days after turning 19, the Belgian prodigy Remco Evenepoel made his pro debut and what he showed on the roads of Argentina wasn't anything short of remarkable.
Three days into the race Evenepoel produced a strong ride in the flat individual time trial which reshuffled the general classification, finishing third on the stage and moving into the green jersey.
"We did a great job as a team this week, it's been a beautiful race for us and we can be happy with what we have achieved", said Evenepoel.
"I started here without any expectations, as I wasn't in the best shape, so to get the green jersey, a stage podium and ninth in the GC is really great. I am proud of what I've done here and of what I have learned, it's been an excellent start to the season and I hope that from here I will only continue my upward trajectory."
Evenepoel continued in the spotlight also on the queen stage, where he put in a mighty performance on Alto del Colorado, emptying himself for Julian Alaphilippe, an effort which didn't prevent him from retaining the lead in the youth standings.
"The pressure and expectation is not a problem for me because I really don't care about it," continued Evenepoel.
"The crowd was really crazy and it's nice to race in South America in front of such good crowds. I can only say to the other WorldTour teams that they should come and race here."