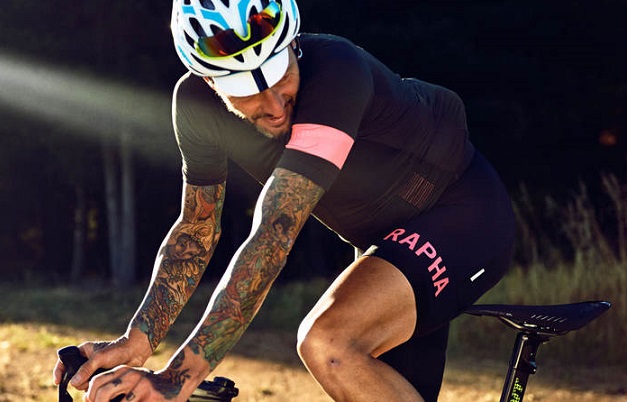 Cycling clothes brand Rapha has been bought for 200 million British pounds by the grandsons of Walmart founder Sam Walton.
Steuart and Tom Walton have taken a majority stake in the cycling kit-maker via their investment vehicle RZC. The deal will likely secure a windfall for Rapha founder Simon Mottram, who is understood to have sold some of his 20 per cent holding.
Founded in London in 2004, selling directly to consumers via its website and from a handful of shops, Rapha is today one of the biggest names in cycling clothing.
The firm is popular among serious amateur cyclists, and previously supplied the kit to Team Sky. Rapha saw its revenues grow by 30% in the year to January to £63m.
"Rapha represents the very best in the world of cycling. Our investment demonstrates our enthusiasm for its quality products, amazing community of cyclists and customers and its strong future," Steuart Walton said in a statement on Rapha's website. "Rapha's strategic vision has set the company on a path of tremendous growth and opportunity. We're excited to be part of this next chapter by bringing the best sport in the world to more people in more ways and places."
The statement also said, "The business has grown by more than 25% every year, has been profitable since 2009 and now has more than 200,000 active customers and 450 employees."
Rapha founder and CEO Simon Mottram added:"The arrival of RZC Investments as a shareholder means we can pursue our mission to elevate cycling as a global sport and recruit more participants by engaging them and enabling them to ride with us at all levels. Support from RZC Investments will allow us to further expand our active global community of cyclists, develop even better and more innovative products and services to enhance cyclists' lives and inspire many more people to take up the World's greatest sport."