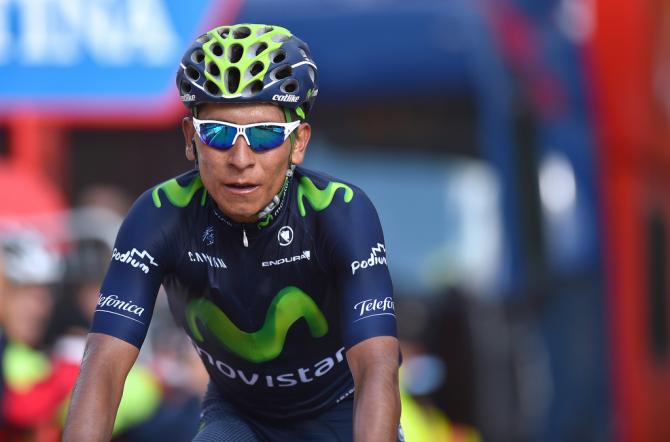 The final decision regarding Quintana's programme for 2017 hasn't been made, but Movistar boss Eusebio Unzué confirmed the Giro-Tour double is under consideration.
"With Nairo, the Tour clearly is the top goal, but we are also considering racing the Giro as well," Unzué said Friday in a press conference. "We have to look at all the possibilities, and maybe we'll race the Tour-Vuelta combination. The final decision is not made."
"I would love to see a Giro with all the big stars in the race," Unzué said. "The Giro is a spectacular race, and with the topography the country delivers, it has the makings of a great race. If all the top riders were there, I think it would be something good for our sport."
"We have seen riders who can do it, including Miguel [Indurain] in his day," Unzué said. "I think if you can modify the schedule, there is enough time to recover after the Giro and be ready for the Tour. The key is how hard the Giro is."
"The Tour and Vuelta didn't turn out so bad, so maybe we can try it with the Giro and Tour," Quintana added. "If we don't try, we'll never know what will happen."
Without major climbs, the 2017 Tour de France isn't ideal for the Colombian rider, but he said the fewer kilometers of time trials still tilt the race toward his favor.
"It's a course that doesn't favor more but it doesn't disfavor me, either," Quintana said. "It's an interesting course. The fewer time trial kilometers, the better for me. With the mix of medium mountains, it's a course that invites more riders to be able to fight for the GC."