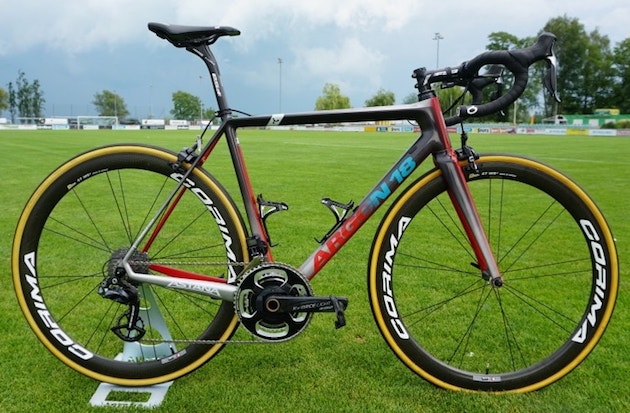 Jakob Fuglsang rides the 82nd edition of the Tour de Suisse on his 'new-of-a-kind' custom painted Gallium Pro TriColor bike of Argon 18.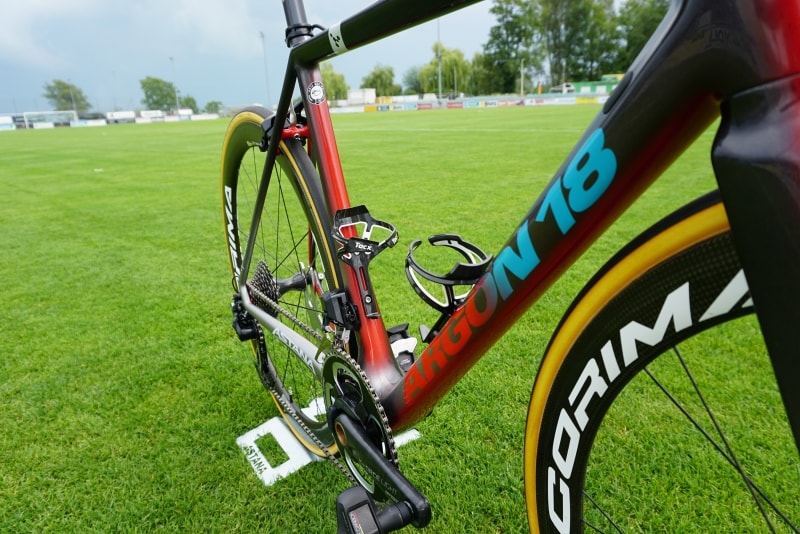 In Switzerland Fuglsang is finalizing his preparation for the Tour de France, and the TriColor bike will be his new weapon in pursuit of glory at the Grande Boucle.
"I am impressed with my new bike. That's so cool to get a personalized bike, special created for me. Nice feeling. I have a huge motivation ahead of the Tour de France, but this TriColor bike motivates me even more. Now we are here at the Tour de Suisse and I am delighted to try my new bike in this race. The Tour de Suisse is an important step towards the Tour de France and I will try to get a good result here. Happy to have this new Argon 18 Gallium Pro next to me, together we could reach something really nice", said Jakob Fuglsang.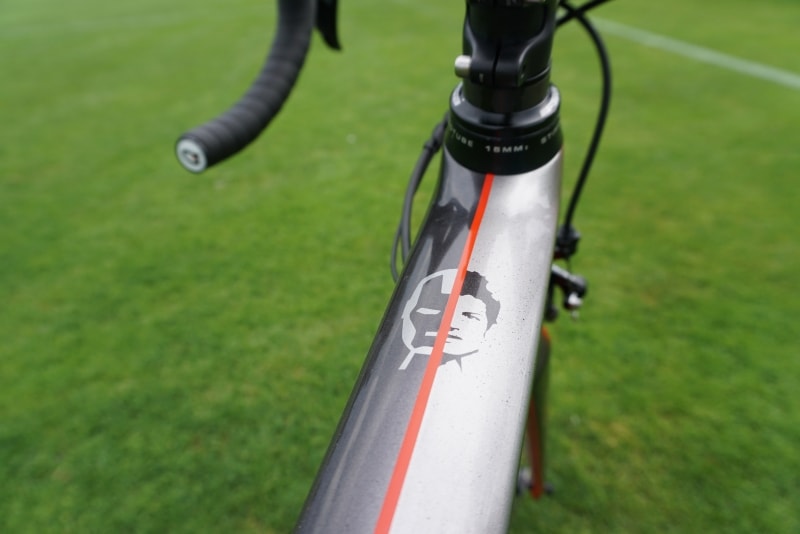 The concept graphically represents the multi-talented aspects of Fuglsang's cycling past, present and future by giving the impression of three different bikes. This design was created to appear different from various views — front, the left-side and the right-side. Each angle showcases a dynamic of Fuglsang's racing, interwoven together to a complementary overall design.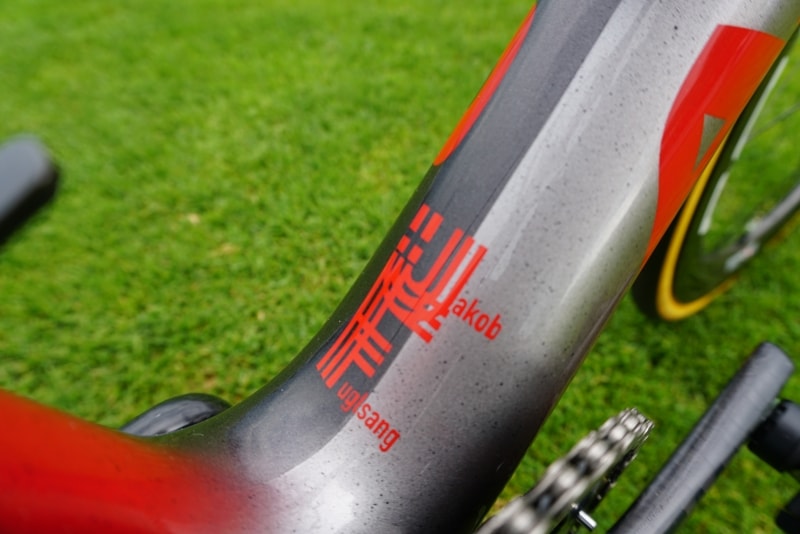 From the front, the bike appears a complete static red, making it easy to spot the powerful Dane in the peloton. In terms of details, a special super hero Ironman Fuglsang emblem decorates the top tube. Outside of the superhero genre, the emblems embody more than explosions and effects, it represents his resilient attitude and his will to push the limits.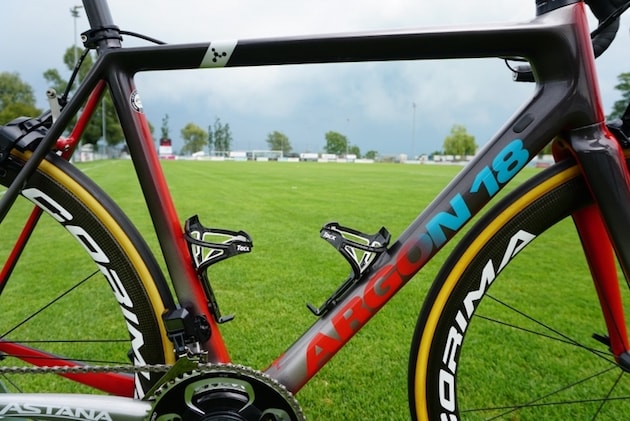 "This project reflects our concept behind our ParticuleR program, we break away from the norms with challenging production processes. This design with several gradients was particularly labor intensive, with production steps multiplied by three. We were able to accomplish this custom paint scheme with the active participation of Colourburn Studio", said Alexandre Saint-Jalm, art director who worked alongside the Astana Pro Team management to elaborate the design of Fuglsang's ParticuleR Gallium Pro.
The frameset is paired with Shimano Dura-Ace R9150 drivetrain components and FSA provides the finishing kit and crankset, which is paired with a Power2Max power meter.