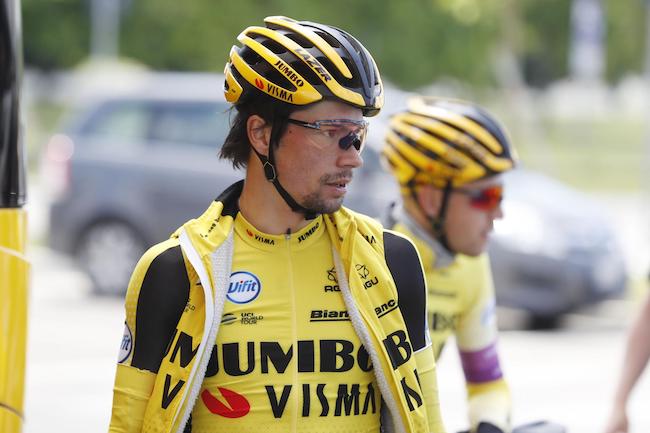 Primoz Roglic starts the Giro d'Italia as the top favourite to win the race as the Slovenian has had a successful start of the season that he hopes to continue it in Italy.
The Jumbo-Visma rider won all three races he entered in 2019 – the UAE Tour, Tirreno-Adriatico and Tour de Romandie.
"This is different from 2016 when I first started the Giro, but for me it's OK and I do not find it so difficult because in the end, these are difficult days with pressure for everybody who wants to be the best," Roglic said.
"Of course when you start riding and you start thinking at the biggest thing that you can do, like wearing the pink or yellow jersey, but in the end it's quite different when you get here.
"In 2016, I saw all the obstacles and troubles to face. I thought about all that and all the things that could happen, we've all worked very hard now to get to this point and we're really proud to be in this place we are at this moment."
"It's a good Giro start and it will be a good challenge with the first six K flat and the very hard climb to finish it," said Roglic.
"For sure, I have already said and spoken in the other races that we have a strong team and we know that we are going to have to make the race because the other teams will look to us. We saw this in the last races."
"The winner will be decided at the end of the race on the last day in Verona, in the individual time trial. Of course many important things will happen already starting from day one and then just every day is important for the overall win. You'll have to stay focused," he continued.
"I would say that is not to me to judge everyone because we are all starting from zero, it will be a very big fight, especially for Nibali who won twice before. It's a hard Giro starting from day one, and for sure, he's the best guy with the experience."